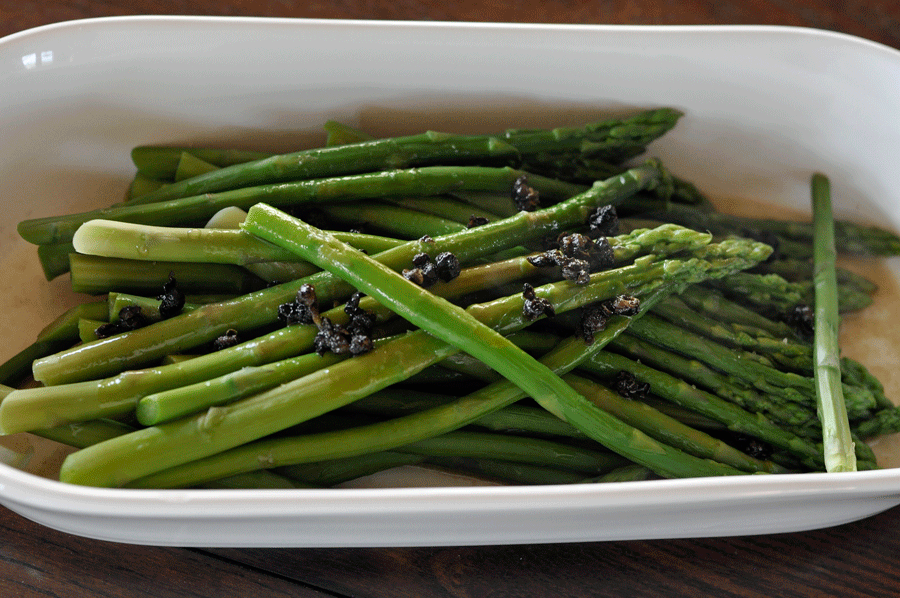 I was watching "Mind of a Chef" this morning and Edward Lee (who I have a little bit of a culinary crush on) said that burned can be a flavor. I like burned popcorn and slightly burned toast, so why not almost burned capers? I'd like to take credit for this amazing culinary breakthrough, but the fact of the matter is that the capers almost burned because I was playing Words with Friends instead of paying attention to my capers cooking on the stove. I used them anyway and was pleasantly surprised by how good they tasted with the browned butter.
This is a little bit of a different take on asparagus. The briny capers and tart lemon really play off the richness of the butter. It's a nice light summer side dish for a roast chicken or a steak hot off the grill.
Browned Butter and Caper Asparagus
Author:
Rocky Mountain Woman
Ingredients
1 bunch asparagus
2 T butter
1 T capers
1 lemon
Instructions
Steam asparagus for 10 minutes, drain
Melt butter in pan and let it cook until it starts to brown slightly
Add capers and saute until they brown
Squeeze in the juice of one lemon
Pour over the asparagus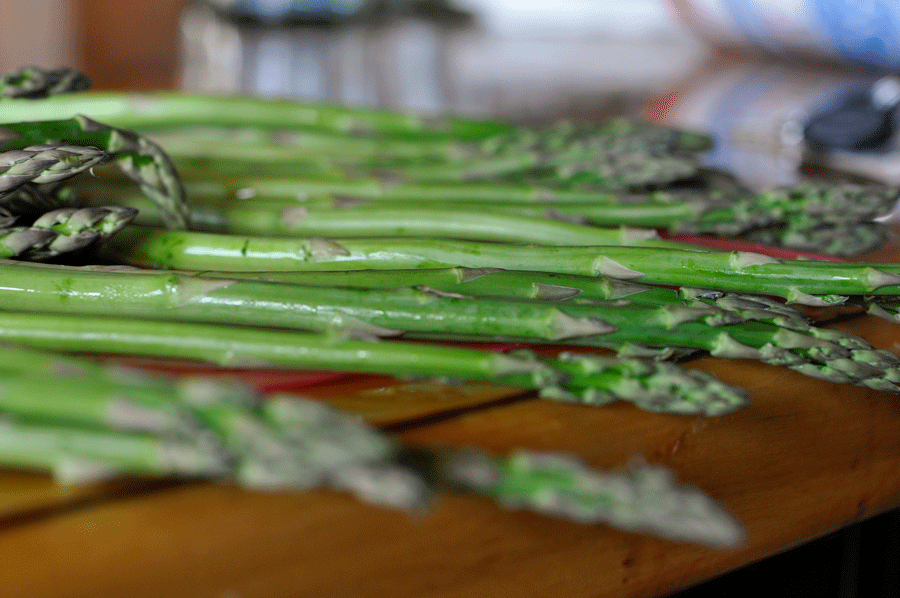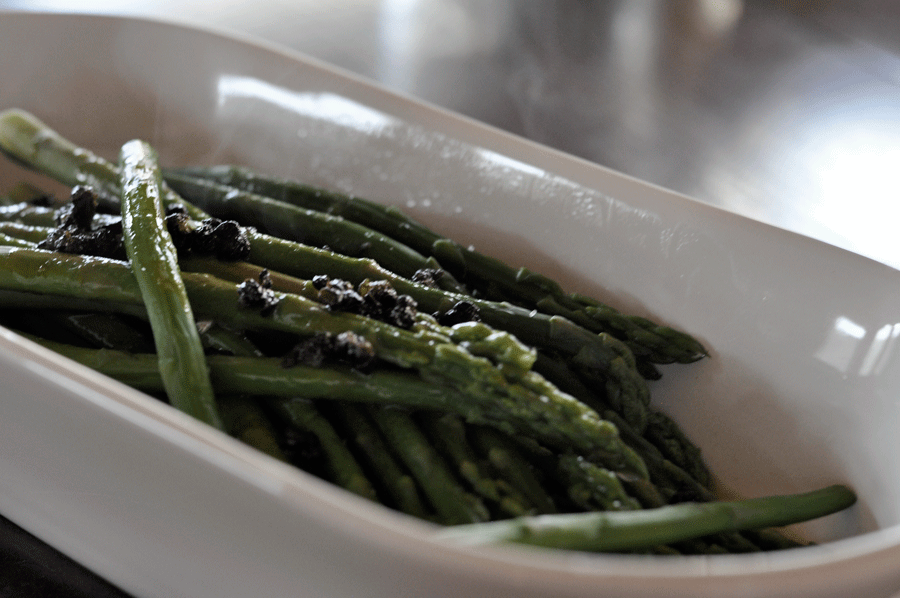 This post is in honor of the letter "L' and part of Jenny Matlock's Alphabet Friday. For more interesting "L" posts, please click here Jenny Matlock.