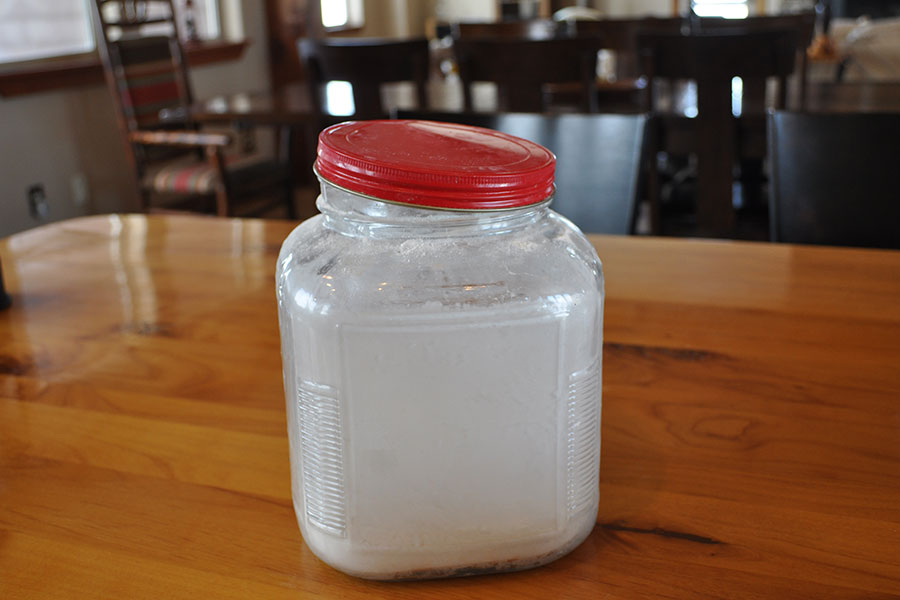 One of my first memories is of my grandmother baking bread. She would take it from the oven, let it cool a few minutes and then slice it thickly, slathering on sour cream and sprinkling it with white sugar. It was white on white on white and it was wonderful! She would make that for me every time she baked bread. My mouth would start watering the minute she took her yellow striped bread mixing bowl down from the cupboard.
My mother made lovely bread also and if I begged hard enough, she'd make me a sour cream and sugar sandwich with warm bread. Typically though, her topping of choice was sweet butter and jelly.
My own quest is for a crusty loaf that I can dip in olive oil. At a restaurant a while back, I was served warm crusty bread with a dip of olive oil, sun-dried tomatoes, rosemary, garlic, salt and pepper. I am determined to recreate it in my kitchen. I have the necessary DNA to make great bread (see above), I just don't have the experience.
New year's resolution: Great crusty homemade bread dipped in the perfect olive oil mix. Stay tuned!