Cilantro, how do I love thee?  let me count the ways…
I am currently crazy for cilantro, so this is what I've concocted to care for my compulsion: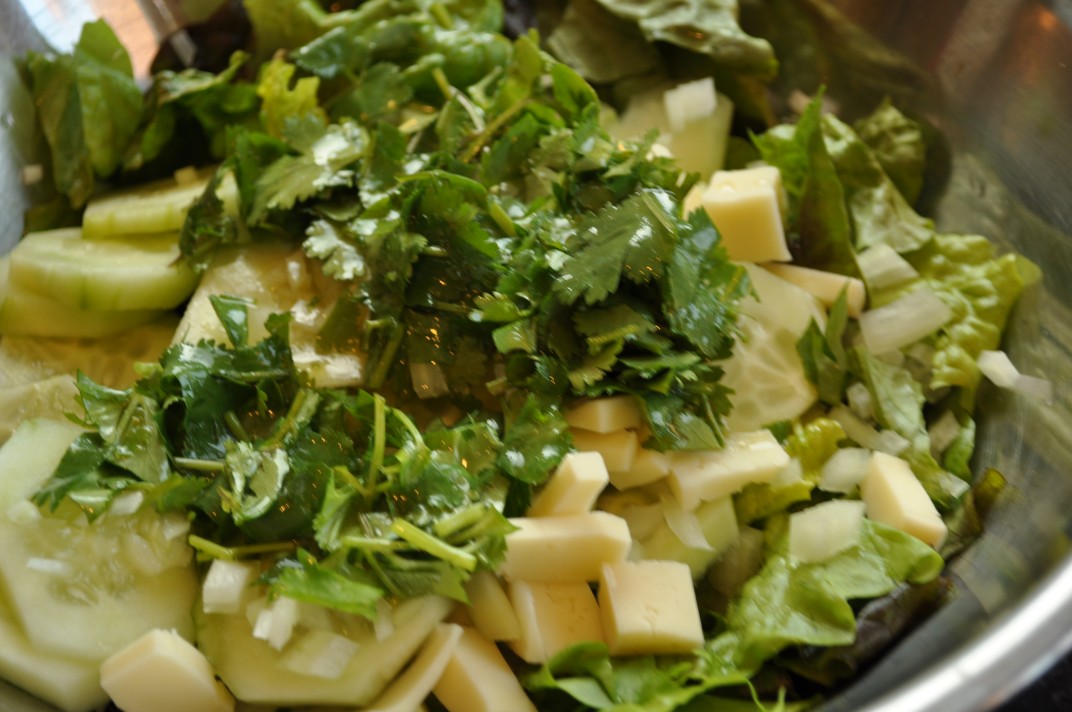 CraZEE for Cilantro
Author:
Rocky Mountain Woman
Cilantro and greens with a walnut lime dressing and chunks of cheese....
Ingredients
1 head of leaf lettuce, washed and cut into pieces
¾ cup small cubed white cheese - Monterey Jack is what I used
1 bunch cilantro, washed and roughly chopped
1 cucumber, peeled and sliced
dressing:
¼ cup fresh lime juice
¼ cup walnut oil
2 t honey
salt & pepper
Instructions
Chop all of the salad ingredients and place in a large bowl
Pour the dressing over the top
Easy Peasy
Serve with a glass of  Sauvignon Blanc – most excellent indeed!!!
WARNING:  If you are not currently crazy for cilantro this is probably not the salad for you!   It's pretty heavy on the cilantro…
This post is in honor of the letter "Z" and part of Jenny Matlock's Alphabet Thursday. For more terrific "Z" posts, please click here http://jennymatlock.blogspot.com/