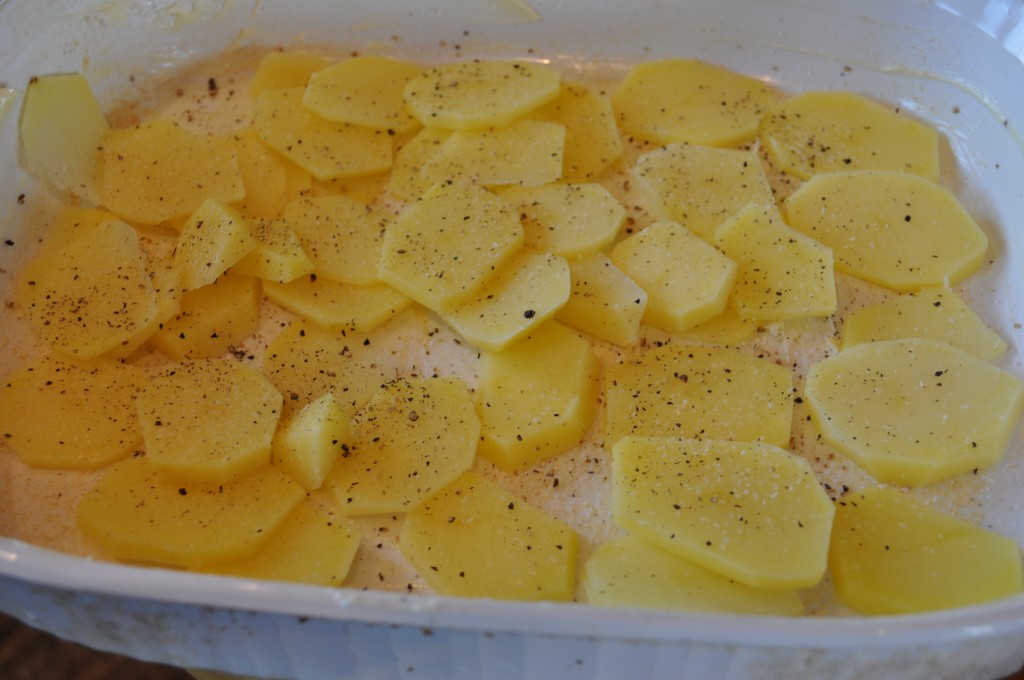 Gruyere Potatoes – Food of the Gods
I originally got this recipe from an old Martha Stewart book. I've changed a few things, but basically it tastes very similar to the original full of cream and cheese, probably because it's still full of cream and cheese, maybe even a bit more than the original.   It's my go to side with ham for a Holiday dinner. It's definitely not low-fat or low anything for that matter, but it is impressive and your guests will love it, I promise.
Try it next time you want to serve a decadent side dish for a special occasion, you won't be sorry.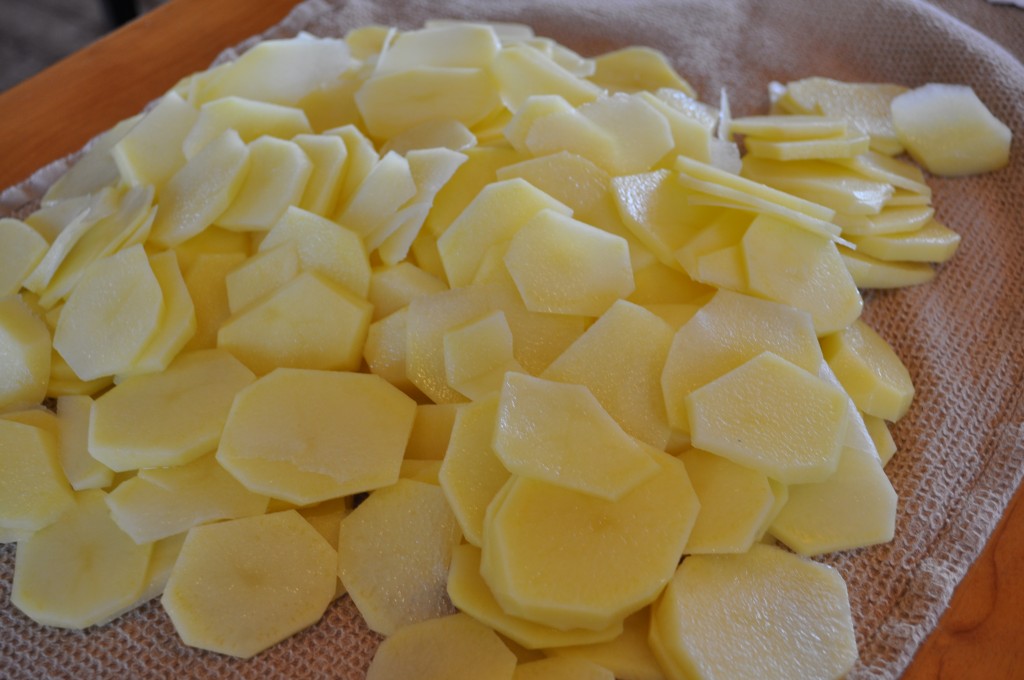 Gruyere Potatoes
Author:
Rocky Mountain Woman
Ingredients
2½ lbs Yukon Gold Potatoes
2½ cups heavy cream
2 t garlic powder
1½ cups grated Gruyere cheese
2 T butter
salt and pepper
Instructions
Grease a large casserole with 1 T of butter and sprinkle with the garlic salt
Place a layer of potatoes in the casserole
Sprinkle with Gruyere, salt and freshly ground pepper
Continue layering and sprinkling until you run out of potatoes
Pour the cream over the top
Save a bit of Gruyere to sprinkle on the top
Bake in a preheated 325 degree oven for about an hour and fifteen minutes