When I am an Old Horsewoman
When I am an old horsewoman
I shall wear turquoise and diamonds,
And a straw hat that doesn't suit me
And I shall spend my social security on
white wine and carrots,
And sit in my alleyway of my barn
 
And listen to my horses breathe.
 
I will sneak out in the middle of a summer night and ride the old bay gelding,
Across the moonstruck meadow
If my old bones will allow
And when people come to call, I will smile and nod
As I walk past the gardens to the barn
and show instead the flowers growing
inside stalls fresh-lined with straw.
I will shovel and sweat and wear hay in my hair
as if it were a jewel
And I will be an embarrassment to all
Who will not yet have found the peace in being free
to have a horse as a best friend
A friend who waits at midnight hour
With muzzle and nicker and patient eyes
For the kind of woman I will be
When I am old
I lost a horse last Friday to an unexplained high fever so it seemed appropriate to repost this old poem from a long time ago.  He was 20, but was in great shape and should have lived another 6 or 8 years.  He was the father of the little guy pictured in the photo above.     I first saw this poem when I was a young horsewoman (see below).  Now that I am an old horsewoman, it means so much more.  I'm afraid I'm nearing the end of my career in horses, they are a lot of work for an old woman, but I have great memories and I still hear a whinny or two when I  go to the barn.  I left the comments up from the last time I posted it, because they are so beautiful!  A testament to what our animals can be to us, if we let them.
He was loved, he will be missed.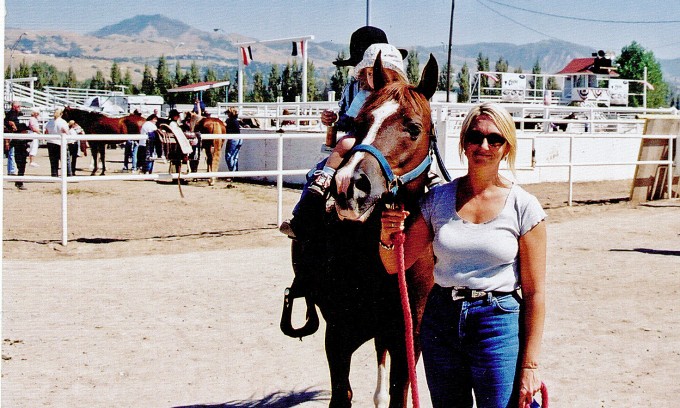 xxoo,
Rocky Mountain Woman