It's pepper time! I love this chicken, the peppers are just simmered in the oil and not chopped up on the chicken, so it isn't really hot, just tasty. Peanuts and green onion top it off. Impressive and easy, what more could you ask for?
KUNG PAO MADNESS
Instructions
Stir the cornstarch into the sherry until completely mixed
Add the chicken and coat it thoroughly with the cornstarch mixture
Head the oil in a large skillet and add the peppers, cook until they start to blacken slightly, about five minutes
add the ginger and let it sizzle for a minute
then add the chicken and let it brown on both sides
while it's cooking, open a bottle of Sauvignon Blanc and start sipping!
When the chicken is close to being done, about 30 minutes - add the sugar to the soy sauce and pour over the chicken
let it finish cooking on low - about 15 minutes and then move it to a serving plate and garnish with the green onions and peanuts
Serve with rice and the rest of the Sauvignon Blanc!
You can leave the peppers on the chicken or you can take them off depending on how much you like heat.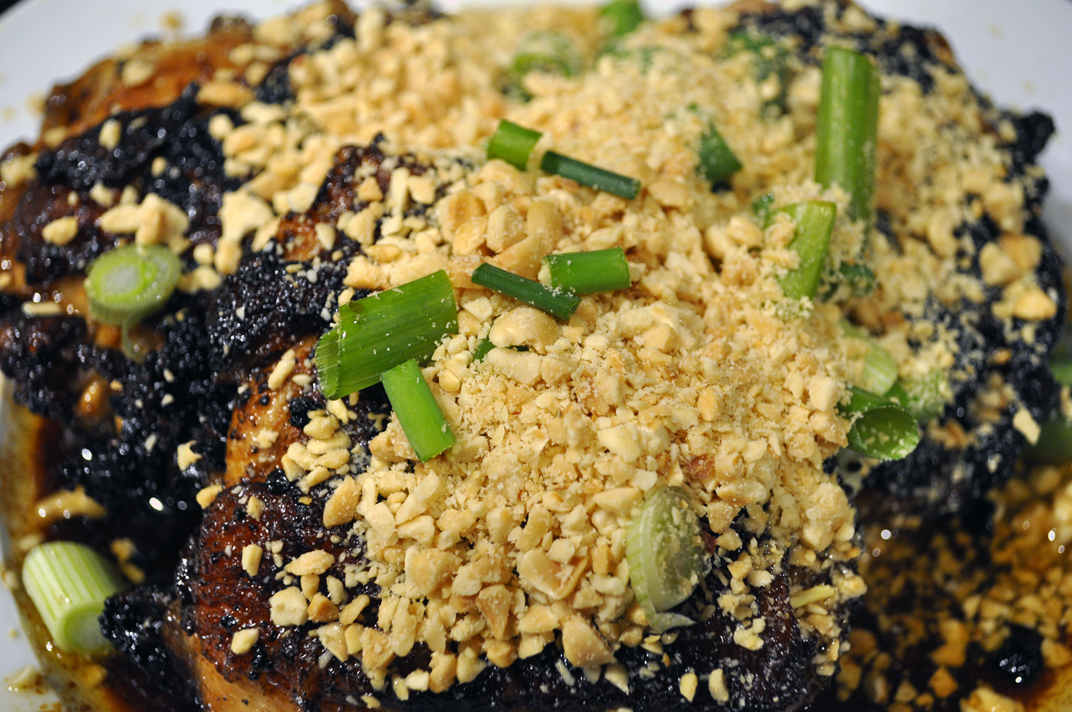 This post is in honor of the letter "K" and part of Jenny Matlock's Alphabet Thursday. For more kicky "K" posts, please click here http://jennymatlock.blogspot.com/