Not completely unlike those sitting under the lights at the 7-11 potato logs, these Parmesan Potato Wedges will fill your need for potato cheesy goodness without the used a hundred times oil that makes the 7-11 ones bad for your heart (even though they do have a place on a long road trip, listening to Clapton, with ketchup).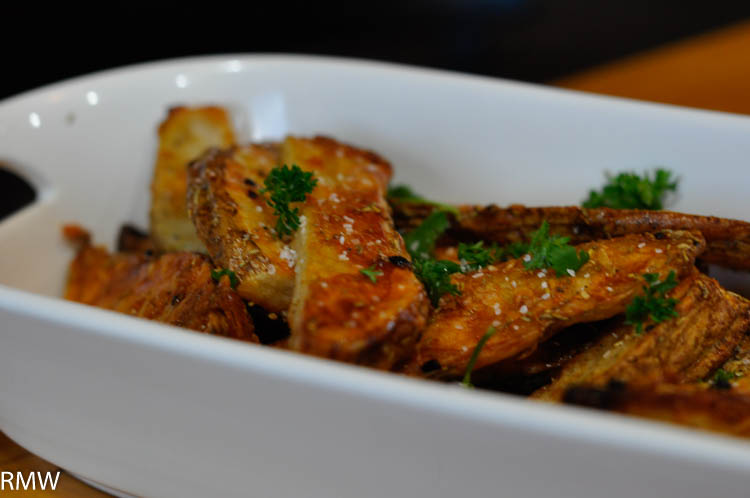 Parmesan Potato Wedges
Author:
Rocky Mountain Woman
Ingredients
3 lbs of potatoes, cut into wedges
⅓ cup olive oil
2 T fresh rosemary
1 t minced garlic
salt and pepper to taste
Instructions
Mix the potatoes with the olive oil, rosemary and garlic
Salt and pepper to taste
Bake on a cookie sheet in a 400 degree oven for about 30 minutes
These would be perfect with a good steak or hamburger.  Serve with ketchup and fry sauce (if serving in Utah).
So the next time you're on a long road trip and hungry for potato wedges, stop at 7-11 and get some.  But, if your sitting home watching old movies and decide you need some cheesy potato goodness, make these instead.
xxoo,
RMW