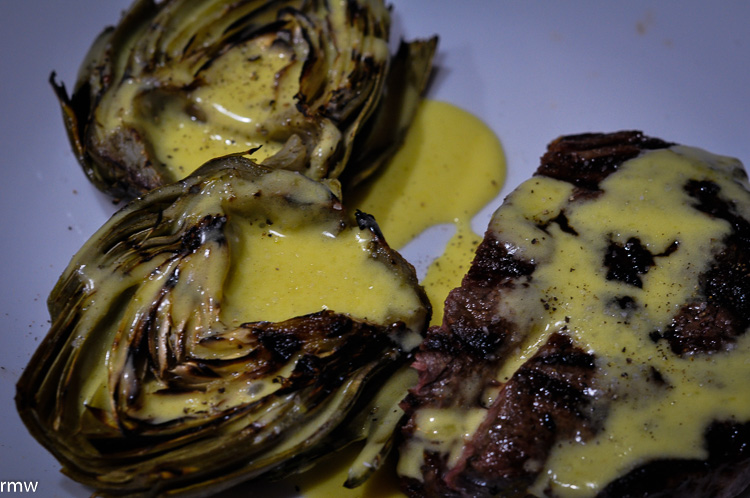 May I suggest you make this lovely, rich meal for someone you love this month?  You may want to put a little less Hollandaise Sauce on the steak, I kind of tend to get carried away with such things,  but serve this on Valentine's Day to your Valentine and you won't be sorry!
Steak and Artichokes with Hollandaise Sauce
Author:
Rocky Mountain Woman
Ingredients
2 large artichokes, trimmed and washed
2 steaks - I like rib eyes
3 egg yolks
1 t water
1½ sticks of butter, cut into small pieces
½ t Kosher salt
2 t freshly squeezed lemon juice
Instructions
Precook the artichokes in a pot with simmering water for about 35 minutes or until a fork pierces the bottom easily
Or do it the way I do and cook in the Instapot or a Pressure Cooker on high for 12 minutes, letting the pressure come down naturally
Slice in half
Grill the steaks and artichokes at the same time, brushing the artichokes with a bit of olive oil so they don't stick
Make the hollandaise:
Heat double boiler or a mixing bowl on top of a pan with an inch or so of water to a simmer
place egg yolks and 1 T water in top of double boiler or mixing bowl and whisk until the egg lightens, about 2 minutes
Place the mixture over the water and whisk constantly for about 5 minutes or until the mixture coats the back of a spoon
Remove the mixture from the heat and gradually add the butter, one piece at a time, constantly whisking to ensure it emulisifys
If necessary, place the bowl over the water occasionally so that the mixture is warm enough to melt the butter as you add it
Add salt, lemon juice and pepper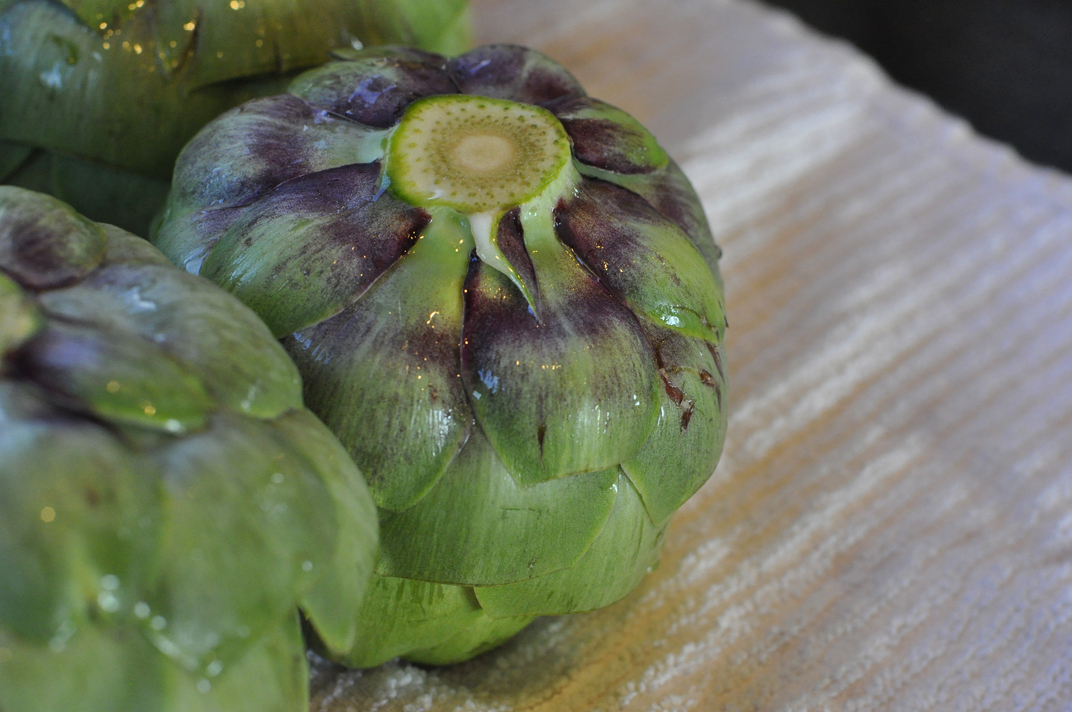 Serve with a glass of red zinfandel and a decadent dessert and you'll make your Valentine very happy!