This venison noodle fry is a great way to use up your venison from last year before hunting season.
It's a hearty, healthy way to warm up your family this fall.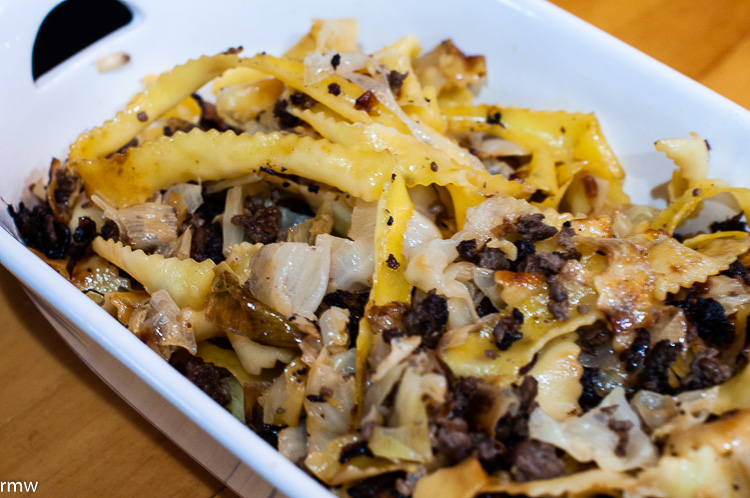 Venison Noodle Fry
Author:
Rocky Mountain Woman
Ingredients
1½ lbs of ground venison (you can substitute hamburger if you like)
½ t salt
2 large leeks, chopped (you can substitute onions if you like)
1 small head cabbage, chopped
1 stick of butter
1 10 oz package noodles
Instructions
Brown the venison in a large skillet or wok, add salt to taste
Remove to a bowl
Cook the noodles according to the package directions, less a minute
Add ½ the butter to the skillet or wok
Add ⅓ of the meat, ⅓ of the cabbage, ⅓ of the leeks ⅓ of the noodles
Cook until the cabbage softens, about 10 minutes
Repeat with the rest of the meat and vegetables, adding butter if needed
Add all the ingredients back in the skillet or wok with some additional butter and salt and fry, stirring constantly until the noodles and cabbage start to crisp up
Leftovers are so good!  I usually fry them again in some more butter instead of using the microwave.  It's worth the extra effort.
Happy Hunting Season!