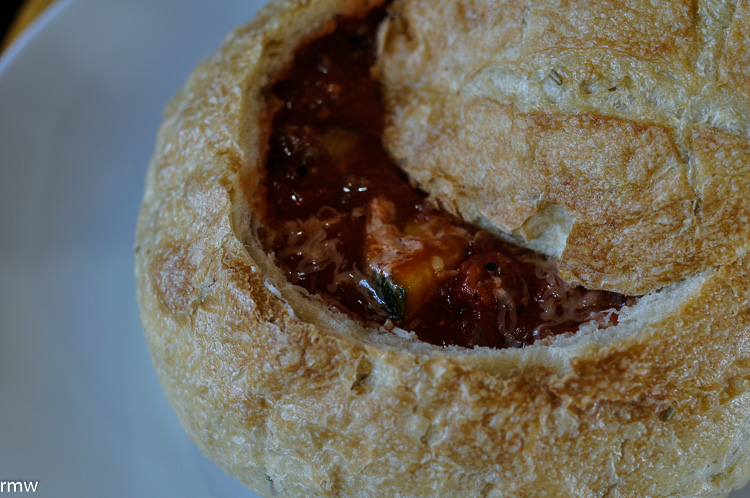 This venison zucchini soup is a great way to use ground venison or to use up extra zucchini from the garden.  It's got a bright tomato flavor, perfect for a cold day when you want something fresh and healthy.
It's a very forgiving soup, add some corn if you want to, or more or less zucchini, depending on how many you have around.  Adding a few red pepper flakes will spice it up a bit, if that's your thing.
It's nice served in a bread bowl, or in a soup bowl with a chunk of bread.

Venison Zucchini Soup
Author:
Rocky Mountain Woman
Ingredients
1 lb of ground venison (or sheep burger, or ground beef)
2 C onion, diced
2 T fresh garlic, minced
2 large cans of diced tomatoes
2 large zucchini, or 4 small, more or less depending on how much you like zucchini
3 T chopped parsley
Instructions
In a large dutch oven, brown the venison over medium heat
Add onion and saute for a few minutes until the onion softens
Add garlic and saute for a minute or two more
Add tomatoes, zucchini, salt, pepper and parsley
Bring to a simmer and cook just long enough until the zucchini is tender, about 15 minutes