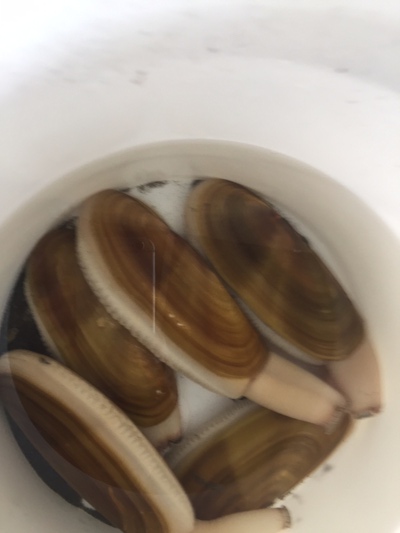 It doesn't take any real skill, just patience.  You have to sneak up on them, looking for a little impression in the sand bigger than a dime, but smaller than a quarter.  When you come across a dent like that you stick your clam gun in the sand quickly and decisively. Too slow and they can burrow away.  Then you watch with bated breath as you pull out the clam gun, sometimes there is a clam and sometimes it's just a worm (yuck).
On a really good low tide, there are lots of people out here, and more importantly, lots of people with their dogs.  I tend to spend quite a bit of time petting wet, smelly dogs.  It's wonderful.  They can tell I'm a sucker from a mile away and zero in on me wagging their tails.  It's the second best part of clamming.
The best part, of course, are the clams!  They are good fried or turned into chowder and I'm planning on doing both with these babies!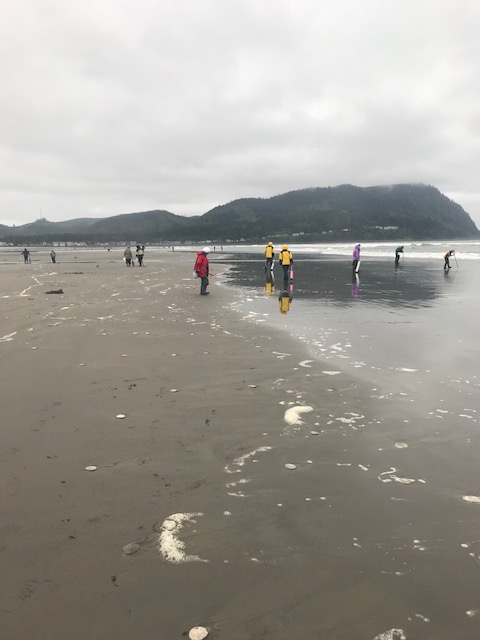 Have I mentioned lately how much I love the Oregon Coast?