Liberty Fresh Market – Salt Lake City, UT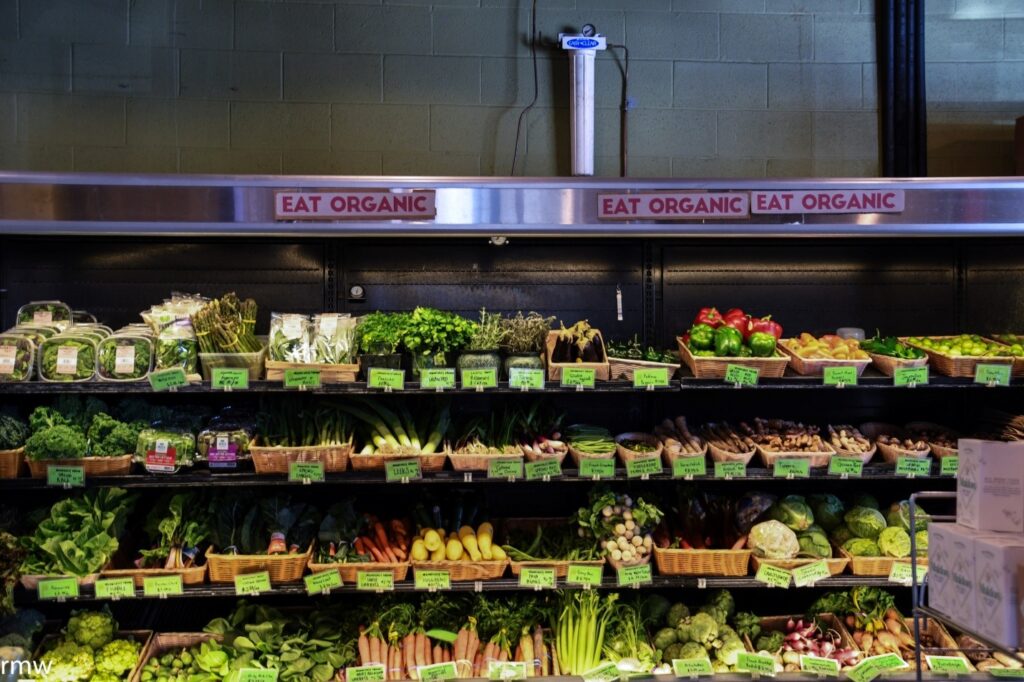 Lately I've been trying to limit my dependence on twice weekly visits to the grocery store by patronizing some of Utah's local markets, suppliers, butchers and farms.   This approach isn't for everyone.  It takes more time, especially initially, and typically prices are a bit higher than at the chain groceries, but with food, as with most things in life, you get what you pay for.   Buying what's in season and then planning your menu around that takes a little practice but for me, it's worth it. 
A great place to start if you're interested is Liberty Heights Fresh at 1290 South 1100 East in Salt Lake City. Founded in 1993, they promise "Authentic full-flavored food is our calling. We all share the same passion for great food that begins with responsible land stewardship and ethically sourced ingredients of integrity." Liberty Fresh is what I would consider a curated market. They don't carry every single product on the planet, only those that meet their stringent requirements. The kind of foods I want to feed my family.
The store is bright and clean, and on nice days open to the outside by means of a large garage door, courtesy of its previous incarnation as a gas station.
They have a large assortment of fresh fruits and vegetables that changes with the seasons, as well as a full service meat department offering humanely raised and butchered meat you can buy with confidence.
If you're looking for ideas for dinner, just spend a few minutes browsing their large selection of sauces and condiments. You probably won't find any of the brands you know from the chain stores, but you will find the kinds of products that can take you from being an ok cook to perhaps, the best cook in the neighborhood! On a recent visit I picked up some pesto sauce, a bottle of balsamic vinegar, some pasta, salad greens, and a few cans of San Marzano tomatoes.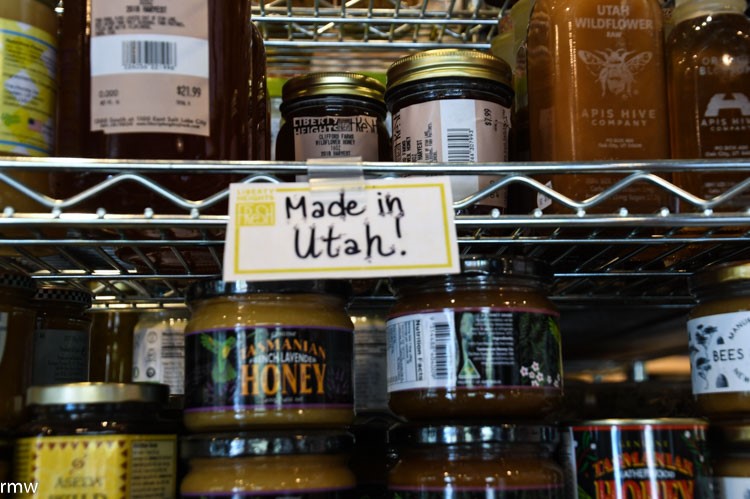 Some of their suppliers include:
Rockhill Creamery – Raw cow's milk cheese made in Richmond, UT.
Diestel Turkey Ranch – Highest quality all-natural and organic turkeys, bacon, deli meats and hot dogs produced in Northern California
Canyon Meadows Ranch – A family-operated cattle ranch near Altamont, UT producing excellent grass fed beef
Worden Produce – Heirloom grains, various flours, dried beans, fresh produce and herbs in Elsinore, UT
Tired of cooking? Grab some house-made salads, guacamole, salsa, soup or hummus with some bread or crackers and call it lunch. All their prepared food items are made fresh every day.
To end your meal with something sweet, you can buy house-made organic snickerdoodles, peanut butter cookies with pink sea salt, chocolate cake, carrot cake, brownies with chevre, and pies, all made with only the highest quality ingredients. I haven't tried all of their baked goods yet, but it's a long term goal of mine.
They also offer a CSA, also known as Community Supported Agriculture. Basically, it's a bag of produce you pick up every week for a set amount of money paid in advance. It's an excellent way to start cooking seasonally since the items are always perfectly ripe which makes them exceptionally seasonable. There are five items each week so it's not overwhelming, just enough to include seasonable vegetables for five meals and they include recipes to help you figure out the best way to use whatever is in the bag that week. Buying vegetables this way not only supports local farmers, it also ensures your family eats better at every meal.
They also offer sandwiches and salads you can get to go or eat there on the patio. I got a "Sonoma Coma" sandwich (Diestel turkey breast, apple-wood smoked bacon, organic lettuce, organic tomatoes with Liberty Heights Pesto) and ate it out on the patio in the sunshine.
` The staff is friendly and knowledgeable and like talking about food almost as much as I do! Buying food from this place gives me a warm, happy feeling I never get from Costco. Of course, I can't drop my car off and get new tires while I shop like I can at Costco, but do you really want to buy your food at the same place you buy tires? The people who run this market actually care about you as a person, your health and well-being.
So if you are a budding locavore, may I suggest Liberty Heights Fresh as a beginning point in your journey? If you go, make sure to pick up some of their house-made pesto, it's the best pesto I've ever had!