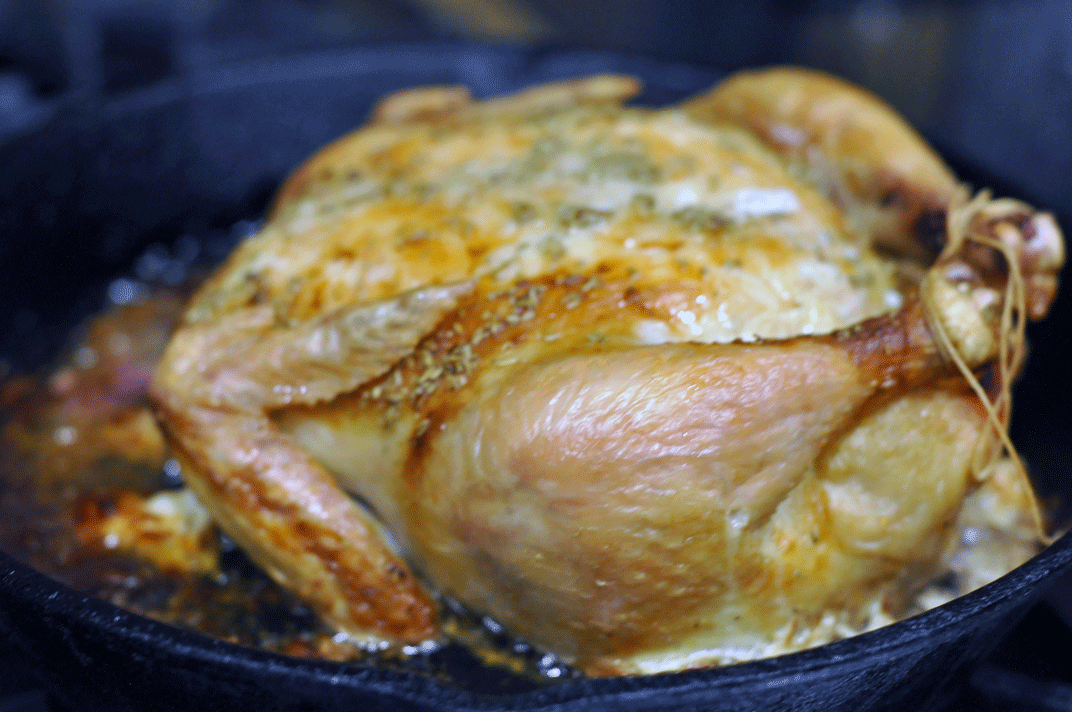 Roast chicken is one of those lovely, easy meals that make your house smell good and feed your soul.  When I roast a chicken I feel competent and thrifty and happy!  This version is never going to replace my basic roast chicken using lemon and olive oil, but it was a nice change of pace and made Sunday dinner a little more exciting than usual.  Try it and let me know if you like it better than your old standby.
Print
Orange Rosemary Chicken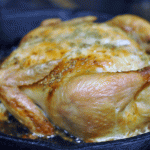 Scale
Ingredients
1

whole Chicken

1

sprig Rosemary

1

orange

1

stick butter
sprinkle of salt
Instructions
Remove any of the innards left in the chicken, rinse thoroughly and sprinkle with a little salt
Chop the rosemary and mix it in the butter
Cut the orange in half and squeeze a little juice in the butter
Put the butter all over the top of the chicken (I realize this is a little extreme, you can use less butter if you care about your health and weight)
Put the orange in the chicken cavity and roast in a skillet or roasting pan in a preheated 425 degree oven until a meat thermometer reaches 165 degrees (about an hour to an hour and a half)
[url href="https://therockymountainwoman.com/wp-content/uploads/2015/04/orange-rosemary-chicken.gif"][/url]
This is lovely with a glass of white wine and a green salad and the leftovers are wonderful!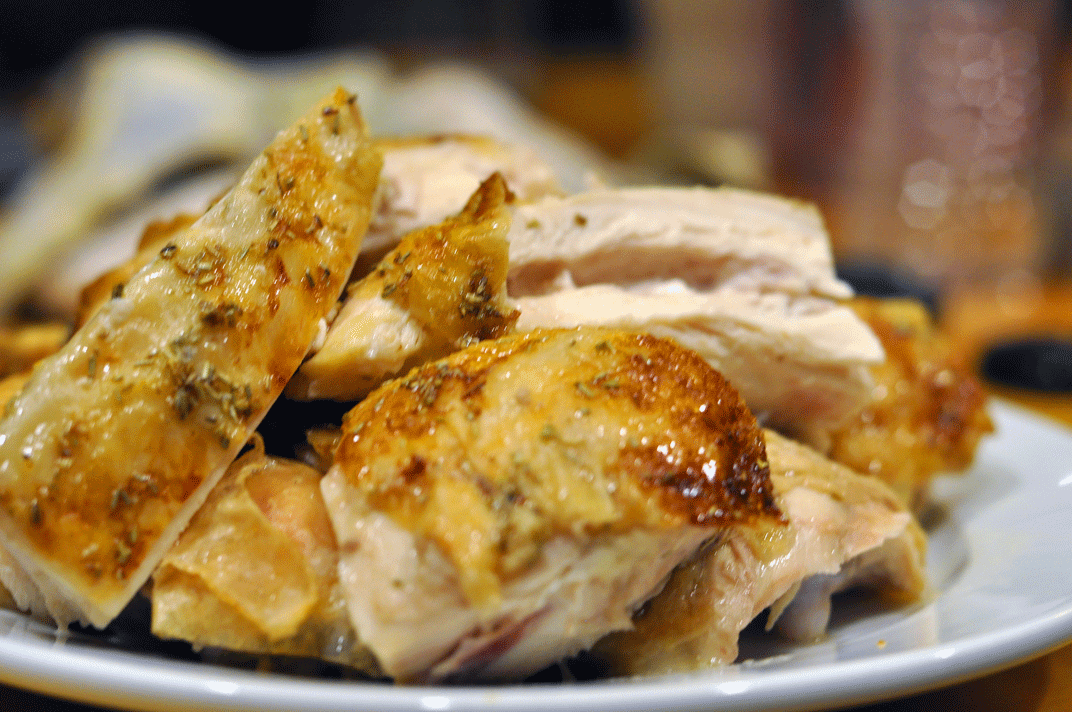 This post is in honor of the letter "E" and part of Jenny Matlock's Alphabet Thursday. For more excellent "E" posts, please click here jennymatlock.blogspot.com/