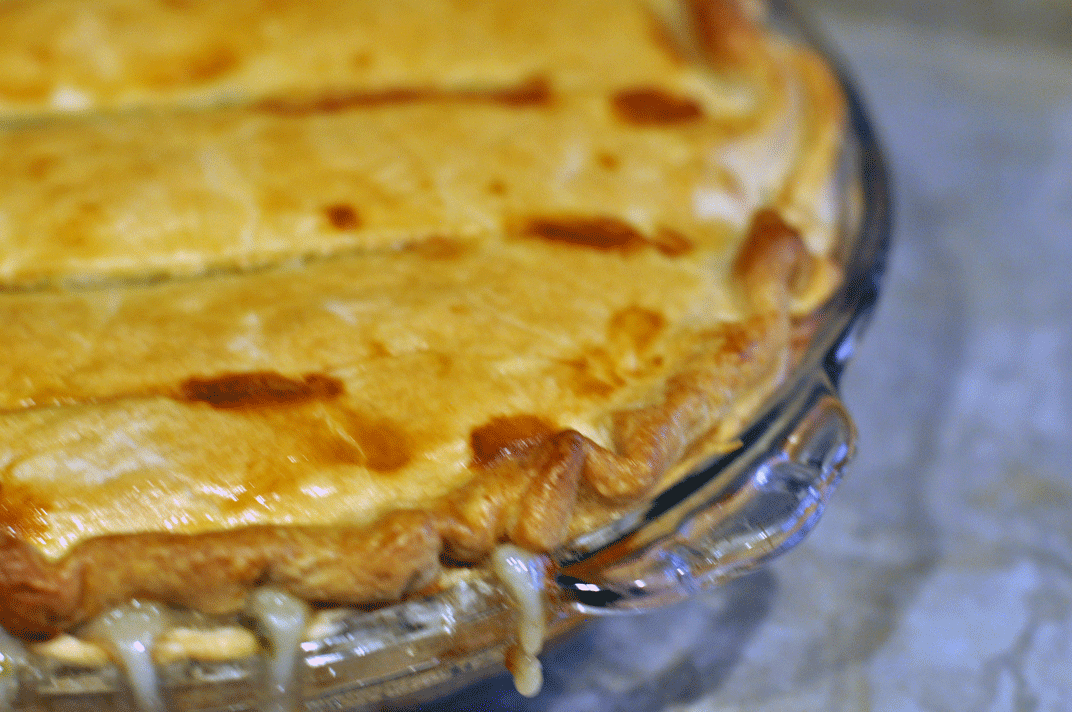 This recipe has been calling to me for a long time.  Lobster is pricey, but sometimes you just have to take the plunge, remortgage the house and go for it!   This is so creamy, so crusty, so crazy good. Don't procrastinate on this one, make the pie! You won't regret it. So, I know that this is dessert week, but since we aren't going to be doing Ina Friday much longer and this recipe is SO amazing, I wanted to share it with you all before the end of Ina Fridays. It's a pie, so it's sort of kind of a dessert. No?
Print
Ina's Lobster Pie – Oh my!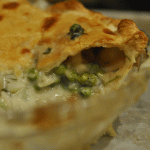 Scale
Ingredients
Filling:

1 1/2 cups

chopped yellow onion

3/4 cup

chopped fennel

1/4

lb unsalted butter

1/2 cup

all-purpose flour

2 1/2 cups

fish stock or clam juice

1

T Pernod

1 1/2

t kosher salt

3/4

t pepper from the mill

3

T heavy cream

3/4

lb cooked fresh lobster meat

1 1/2 cups

frozen peas

1 1/2 cups

frozen small whole onions

1/2 cup

minced flat-leaf parsley
Pastry:

3 cups

all-purpose flour

1 1/2

t salt

1

t baking powder

8

T fresh cold lard, diced

8

T cold unsalted butter, diced

1/2

to

2/3

c ice water

1

egg, beaten with 1 T water for egg wash
Instructions
Saute the onions and fennel with the butter in a large skillet on medium heat until the onions are translucent – about 10 to 15 minutes
Add the flour and cook on low for 3 more minutes, stirring occasionally
Slowly add the stock, Pernod, salt and pepper and simmer for 5 more minutes
Add the heavy cream
Cut the lobster meat into medium-size cubes and place in a bowl with the frozen peas, frozen onions and parsley
Pour the sauce over the mixture and set aside
For the crust, mix the flour, salt and baking powder in a food processor fitted with a metal blade
Add the lard and butter and pulse 10 times until the fat is the size of peas
With the motor running, add only enough of the ice water to moisten the dough and have it just come together
Dump the dough out on a floured surface and knead quickly into a ball
Wrap the dough and allow it to rest in the refrigerator for 30 minutes
Preheat the oven to 375 degrees
Divide the dough in half and roll out each half to fit a 9 or 9/12 inch round by 2 inch high oven proof container.
Place one crust in the dish, fill with lobster mixture then cover with the other crust, crimping the crusts together
[url href="https://therockymountainwoman.com/wp-content/uploads/2014/10/lobster-pot-pie.gif"][/url]
Brush with the egg wash and make four or five slashes in the top crust
Bake for 1 hour and 15 minutes or until the crust is golden brown and filling is hot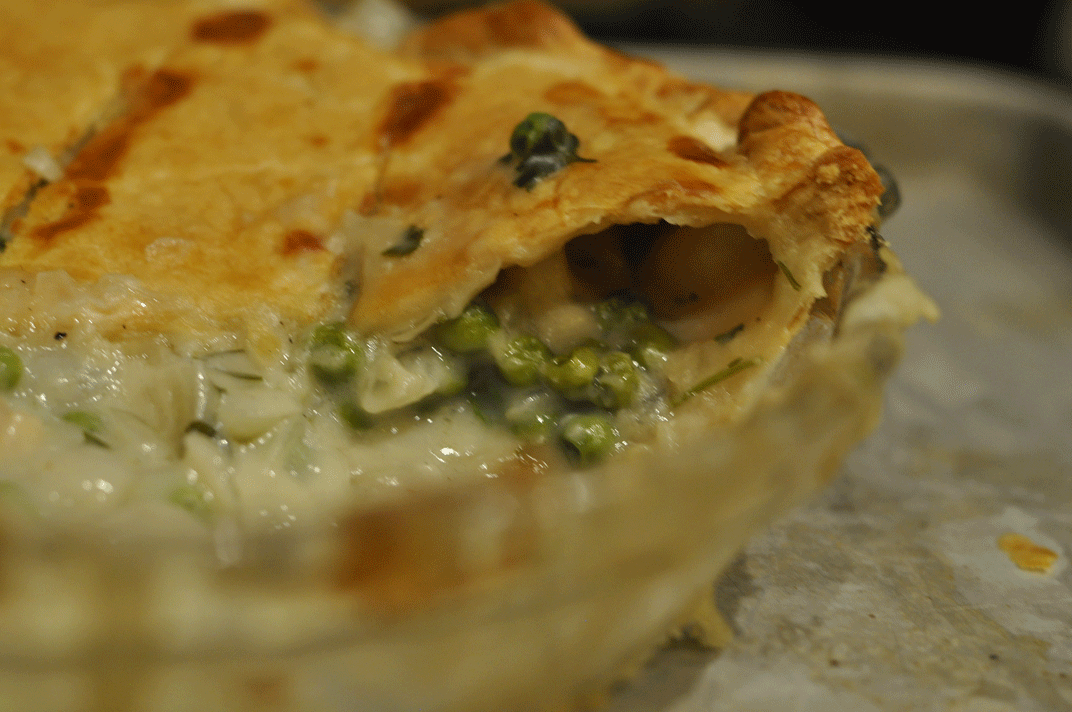 Don't forget the Pernod.  It perfectly compliments the fennel.
I used half chicken stock and half clam juice to lighten the flavor a bit.
Let it cool for a while so it doesn't look like this when you serve it!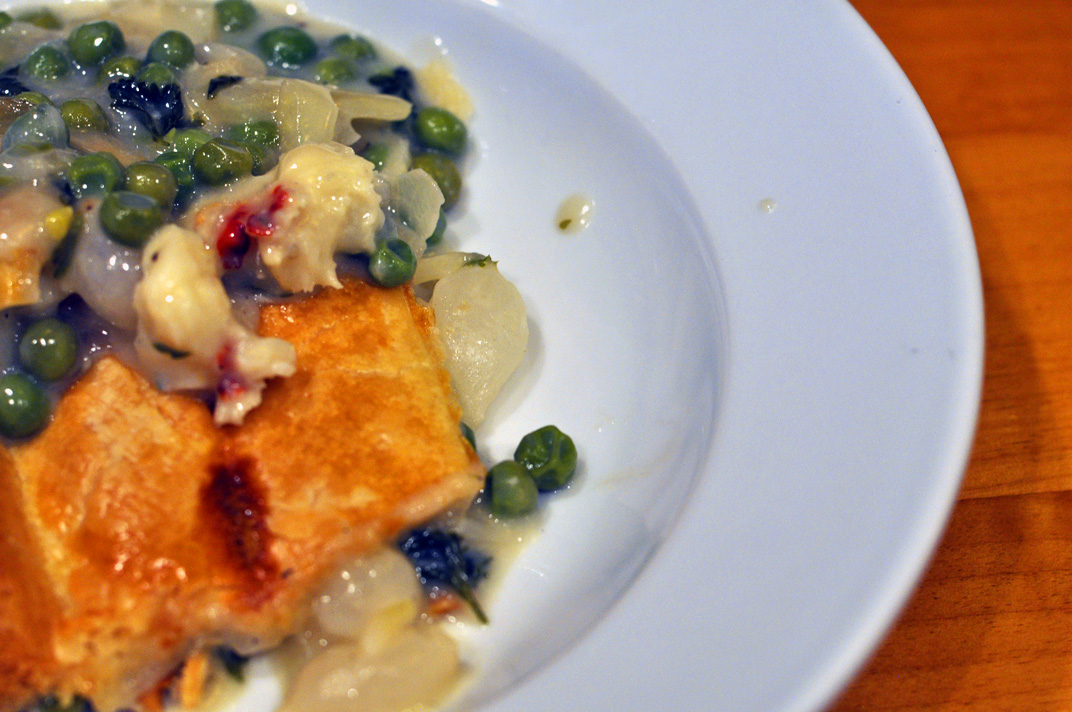 I had mine with a glass of Sauvignon Blanc.
It was good, oh so good…
I am joining Ina Fridays this morning – to see what everyone else is contributing, please click on the links below: