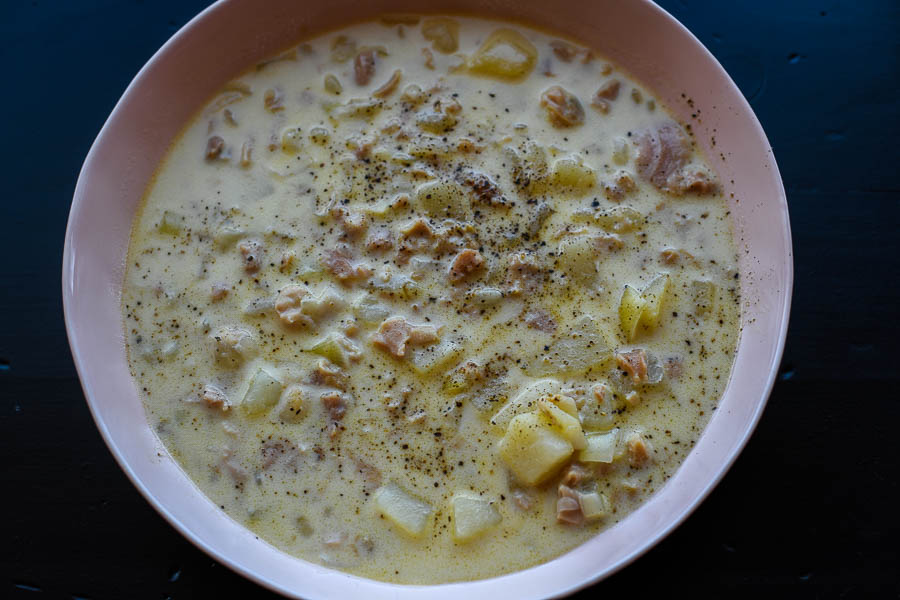 Most purists are horrified about making clam chowder with canned clams. I'm not one of those people. If I only made clam chowder with fresh clams, I'd only make it once or twice a year when I'm in Oregon and that would be so very sad because Clam Chowder, canned clams or fresh, is one of those foods that fill your soul with contentment. When I'm in Oregon I buy big cans of clams so I have enough clams to make chowder anytime I want. If you weren't as smart as me the last time you were in Oregon, you can order them off the internet (see link in my store) or just buy several smaller cans. One thing you don't want to do is skimp on the clams, because you need lots of clams to make a really good chowder!
Print
New England Clam Chowder
Creamy, rich clam chowder with LOTS of clams!  
Scale
Ingredients
2 T butter
1 medium onion, diced 
3 T flour
2 C chicken stock
2 C canned clams with juice 
1 C heavy cream
2 bay leaves
1 C potatoes, diced
salt and pepper from the mill 
Instructions
Melt the butter in a dutch oven
Add the onion and saute until soft, stirring often
Stir in the flour to make a roux, cook for a minute or two on medium heat, stirring constantly
Add the chicken stock slowly whisking while you add it 
Add the cream, bay leaves and potatoes
Bring to a simmer, then cook on low heat until potatoes are soft, about 20 minutes
Add clams with juice, salt and pepper
Let simmer for about 5 minutes to heat clams 
Serve with crackers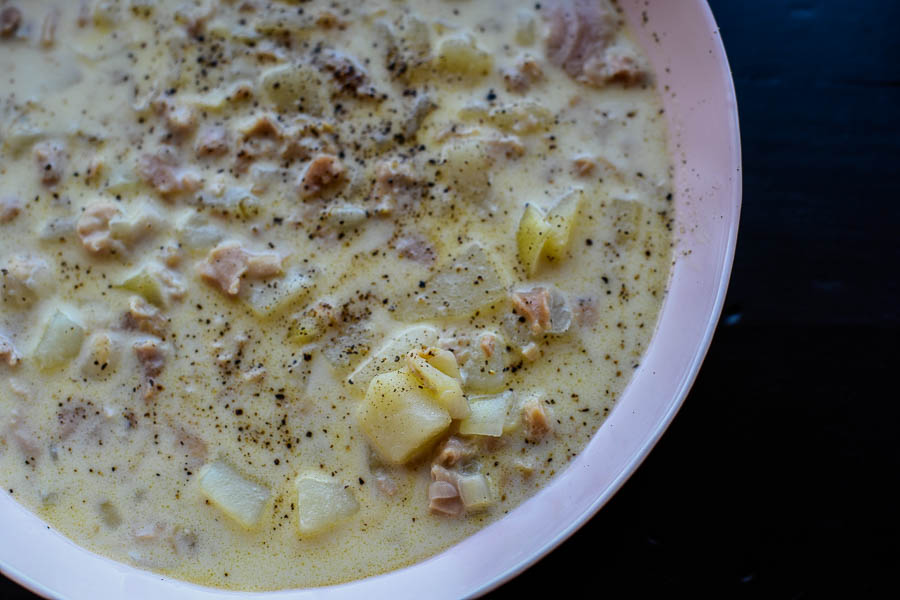 Adapted from a David Leiberman recipe via the Food Network