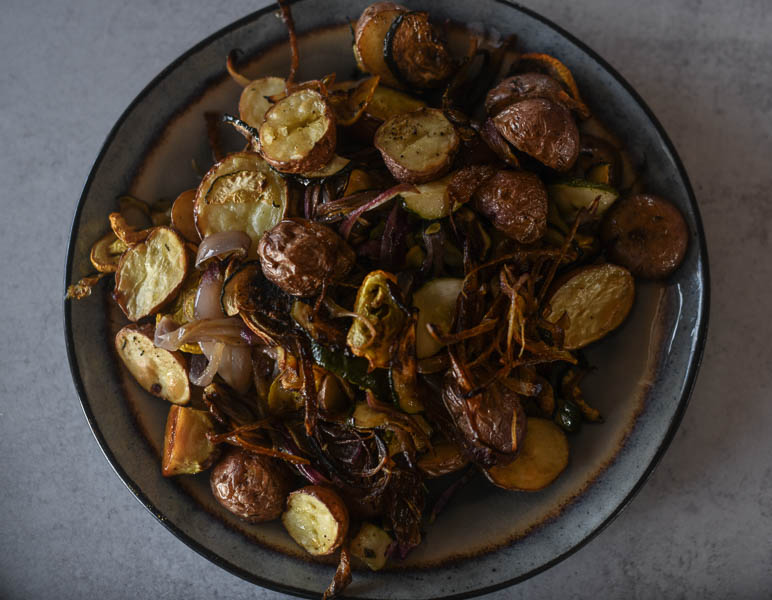 Make a tray of these on the weekend and you can serve them all week as a side dish. The thyme adds a little different taste, but you can exchange it for rosemary or any other fresh herbs you have. Add some green beans or carrots, or really any other vegetable that trips your trigger.
Print
Roasted red potatoes with vegetables
1 lb of red bliss potatoes, halved
1 red onion, sliced 
1 zucchini, sliced
1 yellow squash, sliced
1/4 C olive oil
leaves of two or three sprigs of thyme 
1/2 t salt 
Instructions
Place all ingredients except thyme and salt in a large bowl
Add enough olive oil to make the vegetables glisten
Sprinkle with the thyme leaves and salt 
Roast in a 350 degree oven until the potatoes are soft – about 25 minutes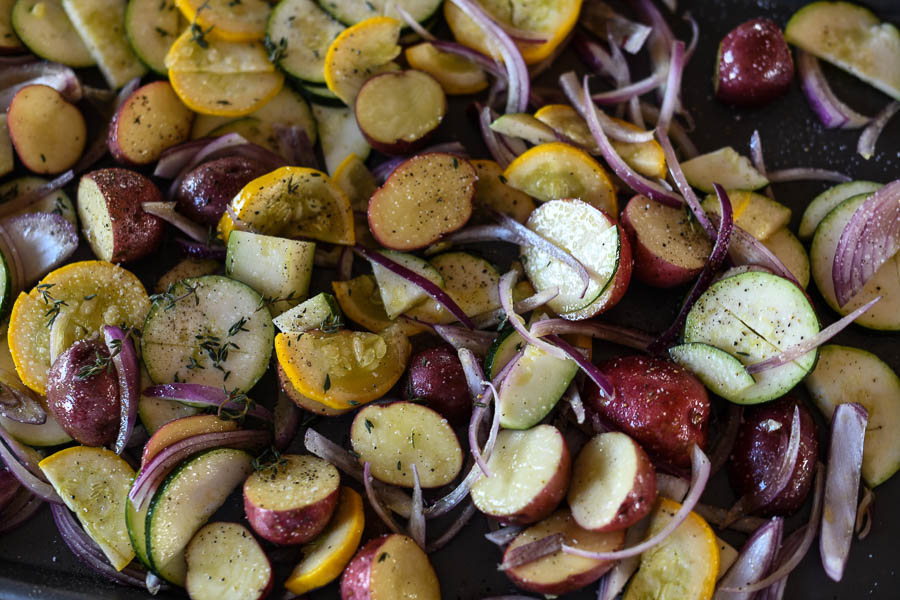 Easy peasy!