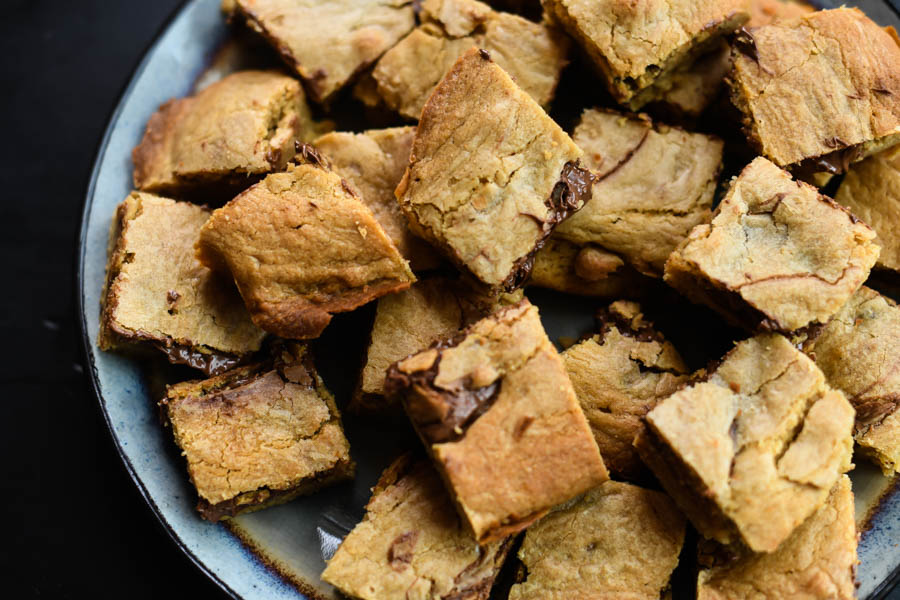 I found this recipe on the Cafe Delites blog https://cafedelites.com/. So many beautiful recipes and photos over there. You should check it out!
These cookies are perfect, sweet with a touch of salt and well, they have a good amount of Nutella in them and you really can't go wrong with Nutella, right?
Print
Salted Caramel and Nutella Cookies
For the caramel sauce:
1/2 C brown sugar
2 T butter
3 T heavy cream
1/4 t salt 
For the cookies:
1/2 C butter at room temperature
1 C packed brown sugar
2 eggs
1 T pure vanilla extract
1 1/2 C flour
1/4 t salt
12 t Nutella
Instructions
Make the caramel sauce:
Warm brown sugar over medium heat in a non stick pan until it starts to melt, stirring constantly
Lowe heat and add butter, 1 T at a time, continuing to stir constantly
Remove from heat, add cream and salt 
Stir until smooth then let cool slightly
For the cookies:
Cream together butter and sugar until light and creamy
Add eggs and vanilla, stir until smooth
Add flour and salt, mixing slowly until just combined
Gently fold in the caramel sauce until swirled through the batter
Line a 7″ x 10″ baking pan with parchment paper
Pour 1/2 of the batter in the pan, smoothing it out
Drop the Nutella onto the batter in a single layer, then spread it out 
Cover with the other half of the batter
Bake at 350 degrees for about 25 minutes or until a toothpick comes out clean
Wait 10 minutes, then transfer to a wire rack
Cut into squares while still slightly warm 
I tweaked this recipe just a bit to suit my family's tastes.