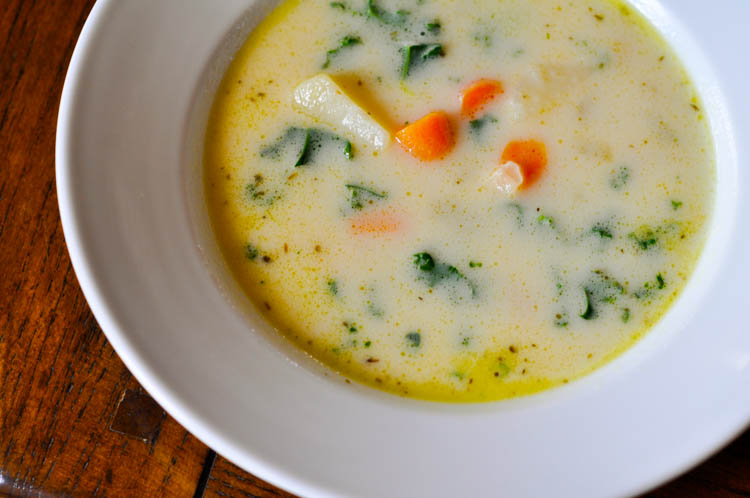 Yep, this bean soup is as good as it looks, maybe even better.  It's my new favorite in the Instant Pot, creamy, crunchy and crazy good.
Typically I don't pre-soak dried beans when I cook them under pressure, but I do in this recipe because the pre-soak gives them enough of a head start that you can cook them together with the other vegetables without turning them into mush.  I think it's the perfect combo for a comforting dinner with a glass of white wine and perhaps a chunk of crusty bread.
Print
White Bean Soup in the Instant Pot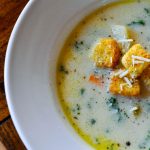 1 cup

of Great Northern beans, soaked overnight

1/2 cup

chopped celery

1/2 cup

chopped carrots

1

large onion, chopped

3

T olive oil

1/2

t salt

32 oz

container of chicken broth

2 cups

potatoes, large dice
Parmesan rind

1/2

t rosemary

1/4

t garlic powder

3 cups

water

1

t better than bouillon

1/2 cup

heavy cream

1 cup

chopped kale
Instructions
Cook celery, carrots and onion in olive oil for five minutes on saute
Add chicken broth, soaked and drained white beans, potatoes , Parmesan rind, water, bouillon and spices
Cook on soup setting for 35 or 40 minutes, let pressure go down naturally
When pressure is released, open pot, and remove Parmesan rind
Add cream and kale
Cook another 5 or 10 minutes on saute
You can substitute 1/2 and 1/2 for the cream, but the soup will be far better with the heavy cream
You can substitute vegetable broth and bouillon for the chicken if you want to make it vegetarian, but again I think the chicken really adds something to the soup.
You can substitute a chicken bouillon cube for the "Better than Bouillon" but I think "Better than Bouillon" is better than bouillon.  HAH!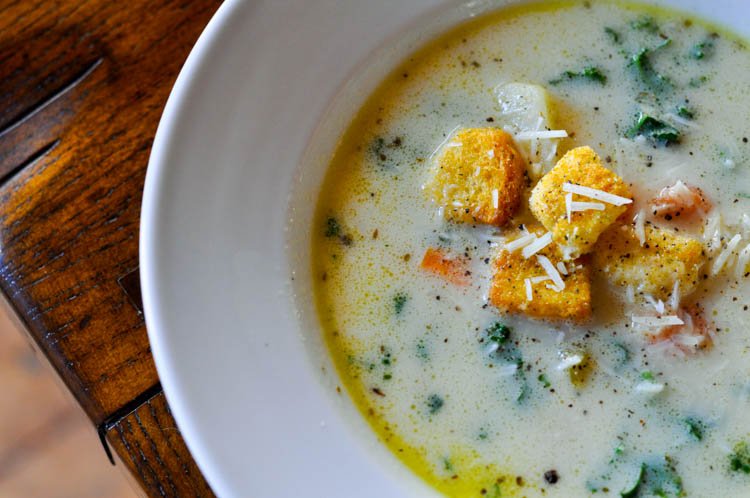 Serve with croutons!  or bread!  or both! and, of course, a glass of wine.