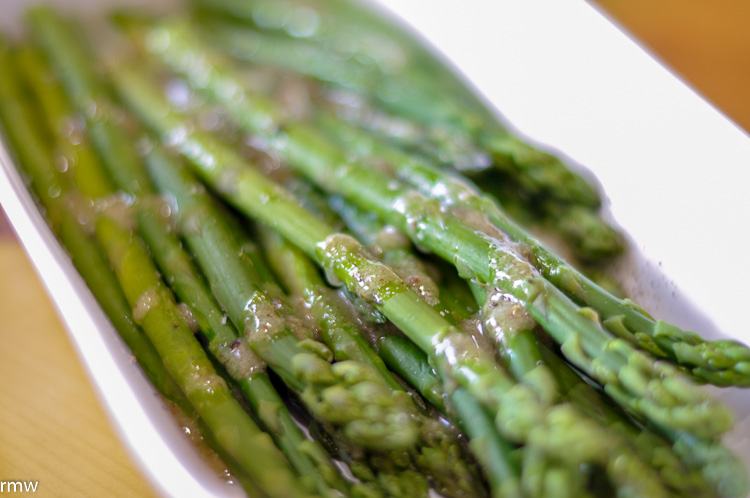 I am not sick of asparagus!  I will never be sick of asparagus!  I have, however, eaten it at least three times a week this summer and it may be time for a little tweak in the way I cook it.  This is my lastest tweak and it's pretty darn good if I do say so myself.
Asparagus Vinaigrette
Author:
Rocky Mountain Woman
Ingredients
1 lb of asparagus
2 t of champagne vinegar
1 t dijon country mustard - the grainy kind
¼ t salt
few grinds from the pepper shaker
½ cup grapeseed oil
Instructions
Blanch the asparagus in a large pot of very salty water for 10 minutes or so
Whisk the mustard and vinegar together
Add the oil slowly, whisking constantly
Drizzle a bit of the dressing over the asparagus to taste
If you have leftover dressing, it will keep refrigerated for a week or so
Salt and pepper to taste
I'm having so much fun with all of the bright summer vegetables!  What are you cooking this summer?