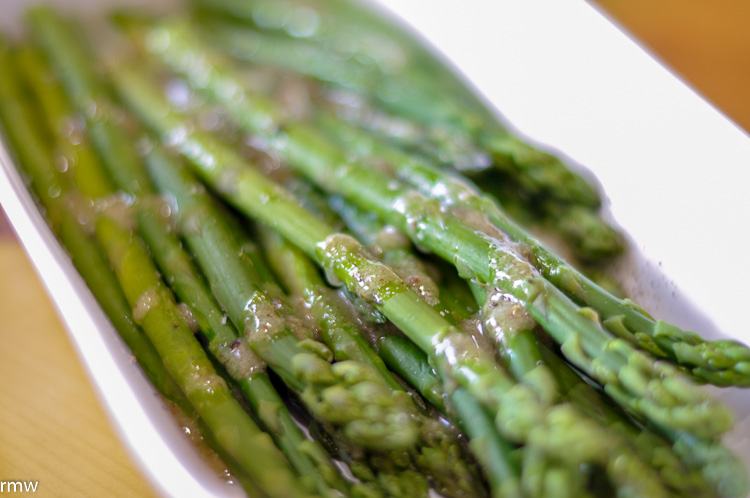 It's asparagus time!  Yay!  I love this time of year, not only because of the asparagus, but because it's the beginning of all things summer.  Winters are long and hard here, but summers are magical!  Eating outside on the deck,  cool summer breezes after a hot day, all of the vegetables and TOMATOES!  sigh.
Here's the first recipe of the summer for your cooking enjoyment:
Asparagus Vinaigrette
Author:
Rocky Mountain Woman
Ingredients
1 lb of asparagus
2 t of champagne vinegar
1 t dijon country mustard - the grainy kind
¼ t salt
few grinds from the pepper shaker
½ cup grapeseed oil
Instructions
Blanch the asparagus in a large pot of very salty water for 10 minutes or so
Whisk the mustard and vinegar together
Add the oil slowly, whisking constantly
Drizzle a bit of the dressing over the asparagus to taste
If you have leftover dressing, it will keep refrigerated for a week or so
Salt and pepper to taste
I'm having so much fun with all of the bright summer vegetables!  What are you cooking this summer?