Make these marinated vegetables on Sunday and have a few days of the perfect side dish for busy workday dinners just waiting in your refrigerator.
I can't get enough of summer vegetables.  It's my favorite time of the year to cook, but I still have to work everyday and it's been pretty hot here.  Last Sunday, I made a big batch of these vegetables and I'm just going to grill something simple to go with them all week.  Easy Peasy.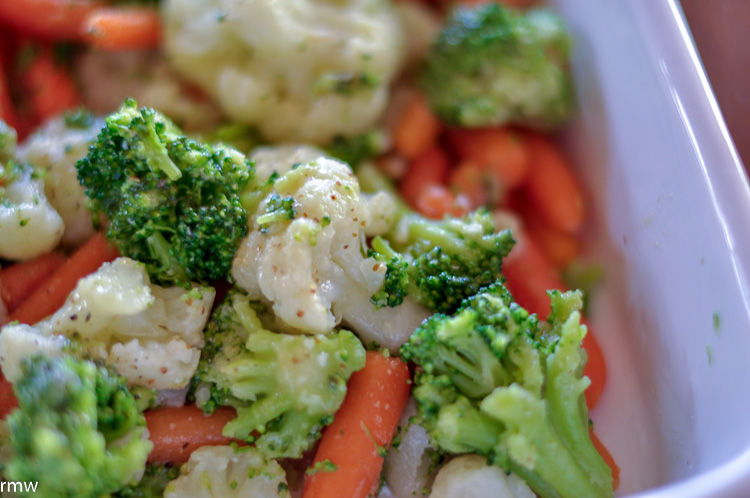 Marinated Vegetables
Author:
Rocky Mountain Woman
Ingredients
2 large heads of broccoli
1 large head of cauliflower
1 small bag of baby carrots
Dressing:
½ cup grapeseed oil
2 T champagne vinegar
1 t Dijon mustard - country style with grains of mustard
pinch of salt
a grind or two of pepper
Instructions
Steam all the vegetables together in a large pot for about 10 minutes or until easily pierced with a fork and drain
Whisk the vinegar, mustard, salt and pepper together
Slowly add the oil, while whisking to help it emulsify a bit
Add just enough dressing to the vegetables to flavor them.
Save the rest of the dressing in the refrigerator for adding during the week if the vegetables dry out a bit.