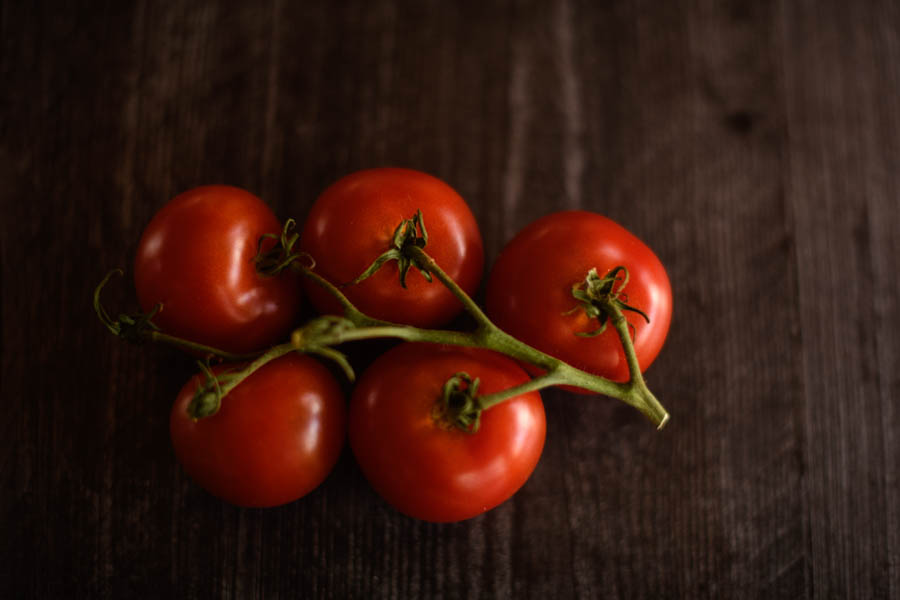 I came home last night to find that one of my friends had dumped 257 tomatoes on my front porch. I counted. After I brought them all in and put them on every single available surface in my kitchen, I got a little scared. What if they organized during the night and attacked me? It's not like it hasn't happened before….
Trailer Attack of the Killer Tomatoes.
So I figured I'd better eat as many as possible before the weekend, before they had time to well, you know…
Here's one great way to get rid of a few.
Print
Attack of the Killer Tomatoes
2

small ripe tomatoes

2

slices of rustic type bread
smear of mayonnaise

3

thick slices of fresh mozzarella
sprinkle of dried basil
salt and pepper to taste
butter
Instructions
Spread the bread with a little mayo on both sides
Add tomatoes and liberally sprinkle with salt and pepper and basil[/url]
add the mozzarella 
melt a little butter in a skillet and brown sandwich on both sides
This was so good that I ended up making another one and eating it (just to get a few more tomatoes out of the kitchen before dark).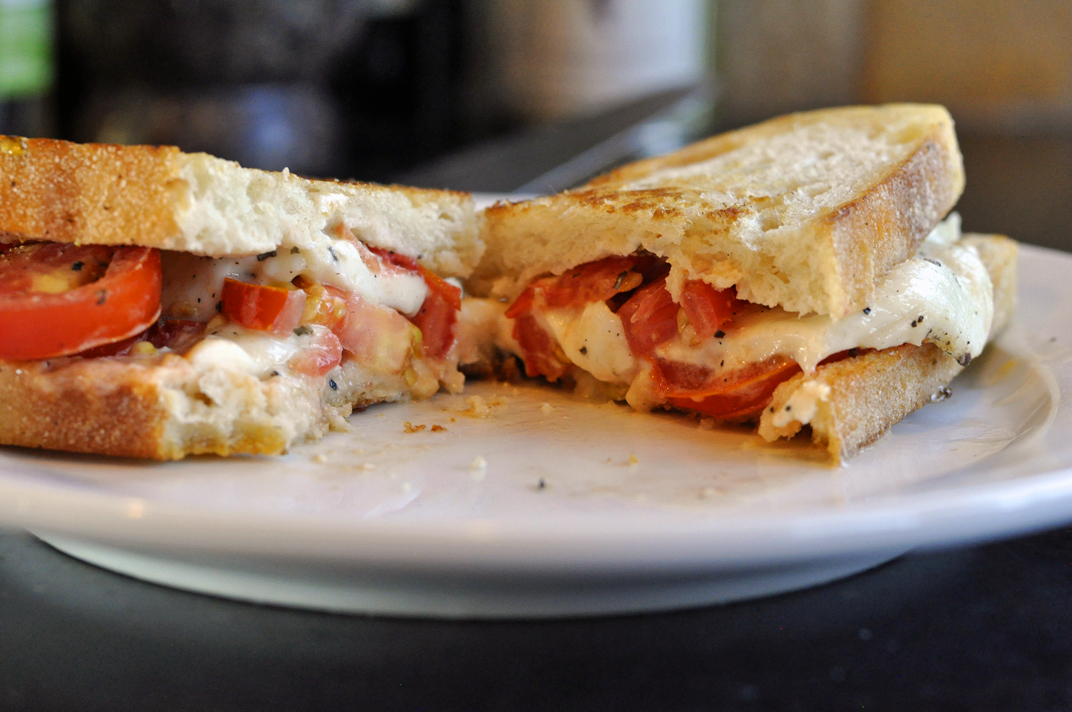 <