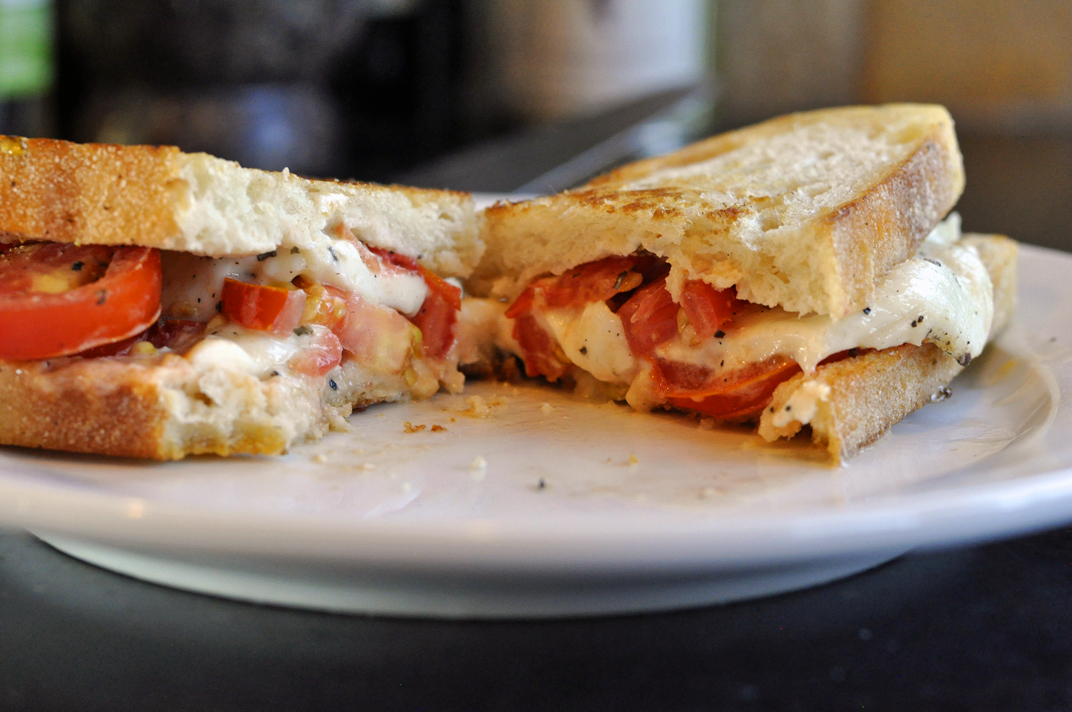 I came home last night to find that one of my friends had dumped 257 tomatoes on my front porch. I counted. After I brought them all in and put them on every single available surface in my kitchen, I got a little scared. What if they organized during the night and attacked me? It's not like it hasn't happened before….
Trailer Attack of the Killer Tomatoes.
So I figured I'd better eat as many as possible before the weekend, before they had time to well, you know…
Here's one great way to get rid of a few.
Attack of the Killer Tomatoes
Author:
Rocky Mountain Woman
Ingredients
2 small ripe tomatoes
2 slices of rustic type bread
smear of mayonnaise
3 thick slices of fresh mozzarella
sprinkle of dried basil
salt and pepper to taste
butter
This was so good that I ended up making another one and eating it (just to get a few more tomatoes out of the kitchen before dark).
This post is in honor of the letter "K' and part of Jenny Matlock's Alphabet Friday. For more killer "K" posts, please click here Jenny Matlock.