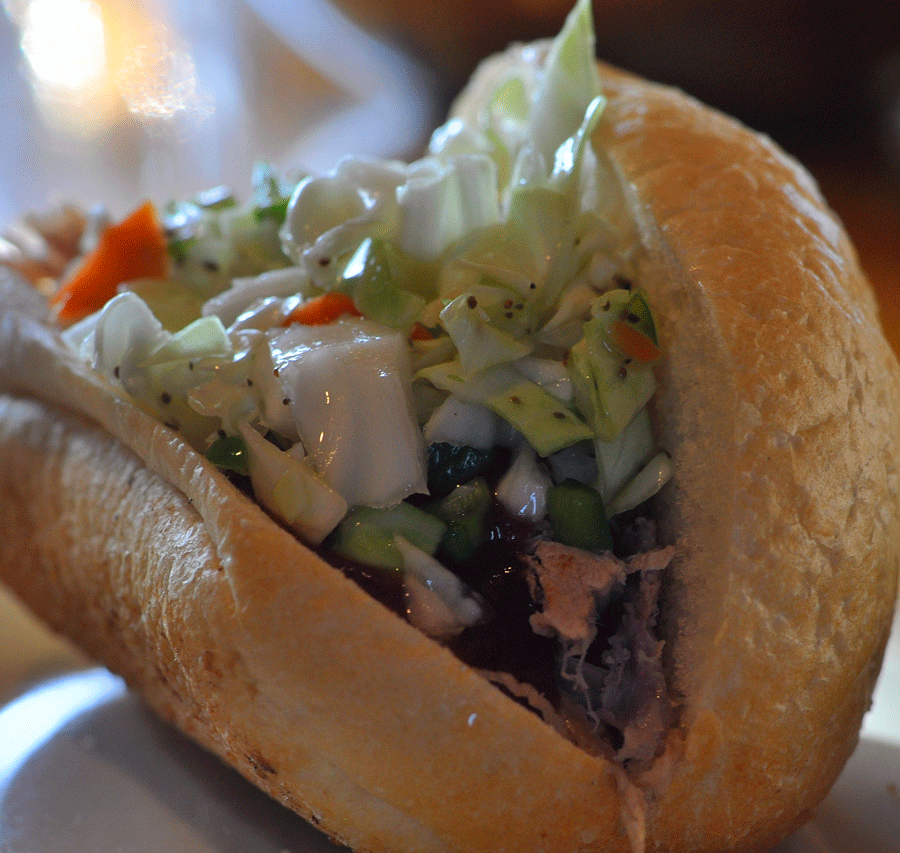 In my never ending quest to buy and use every single item available at Trader Joe's, I bought a jar of this lovely stuff the other day. I can and have eaten it off a spoon, but this is a better way to use it.
.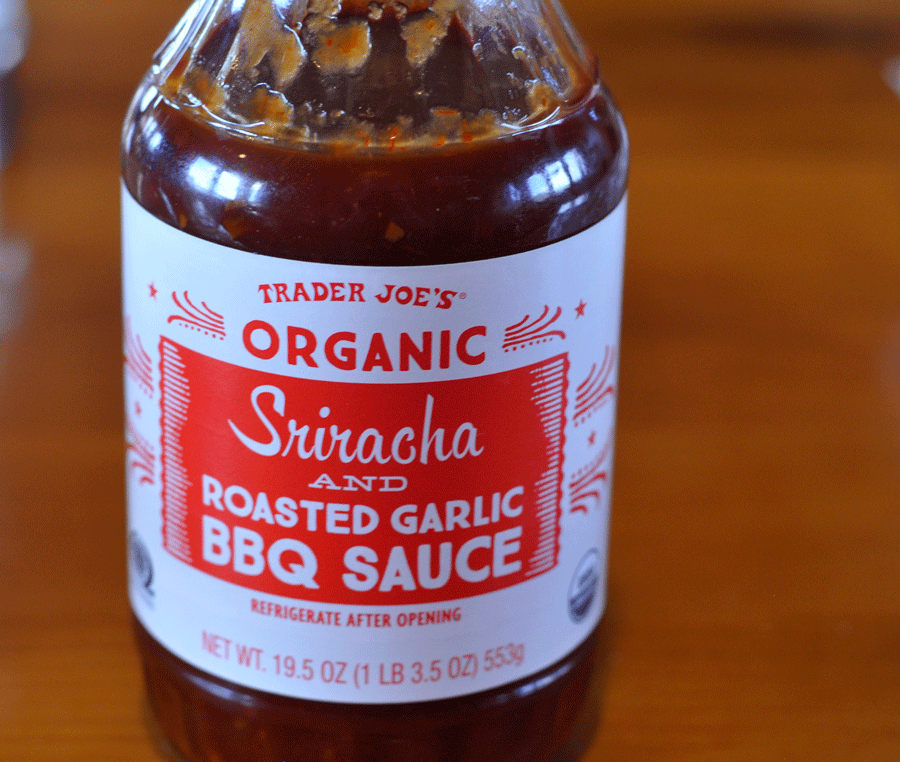 I have access to wild boar and use it in place of domestic pork a lot, but this would also be great if you used a pork shoulder. You can also use a different barbecue sauce, but if you have a Trader Joe's nearby, you really should try this sauce, it's so so good.
I use a pressure cooker for the pork because boar can be pretty tough and I live up in the clouds where food doesn't cook the same way it does at sea level, so sometimes a pressure cooker is necessary. If you don't have or don't want to use a pressure cooker, you can leave it in the slow cooker all day or for about six hours in the oven.
Print
Pulled Wild Boar Sandwiches with Slaw
1

3 lb. wild boar roast (or pork shoulder)

2 cups

water

1

t salt
hard rolls

1/2

large cabbage, shredded

2

carrots, small dice

1

jalapeno, small dice

1/2 cup

apple cider vinegar

1/2 cup

sugar
salt and pepper to taste

1/2

t celery seeds

1

T olive oil
Trader Joe's Siracha Barbecue Sauce (or your favorite barbecue sauce)
Instructions
Brown the pork on the browning setting of your pressure cooker or in a dutch oven, then add the water and 1 cup of the barbecue sauce and cook for 60 minutes on high in the pressure cooker, letting the pressure come down naturally – about 50 minutes if using domestic pork.
Mix together the chopped cabbage, carrots and jalapeno
[url href="https://therockymountainwoman.com/wp-content/uploads/2015/07/slaw.gif"][/url]
Mix the vinegar, sugar and celery seeds together
Whisk in the olive oil
Pour over the vegetable slaw and mix thoroughly
Put a good amount of meat in a roll, top with the barbecue sauce and some of the slaw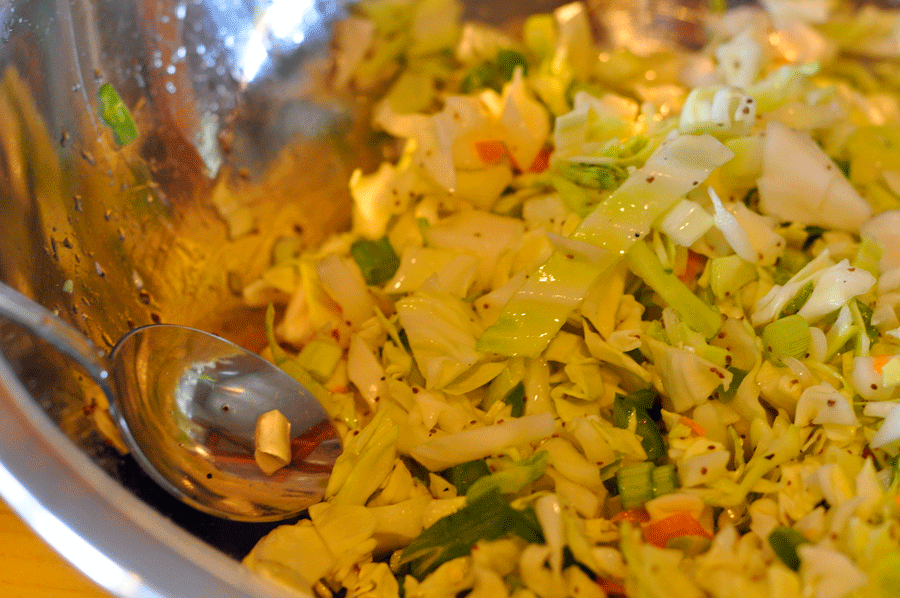 This post is in honor of the letter "H' and part of Jenny Matlock's Alphabet Friday. For more "H" posts, please click here Jenny Matlock.