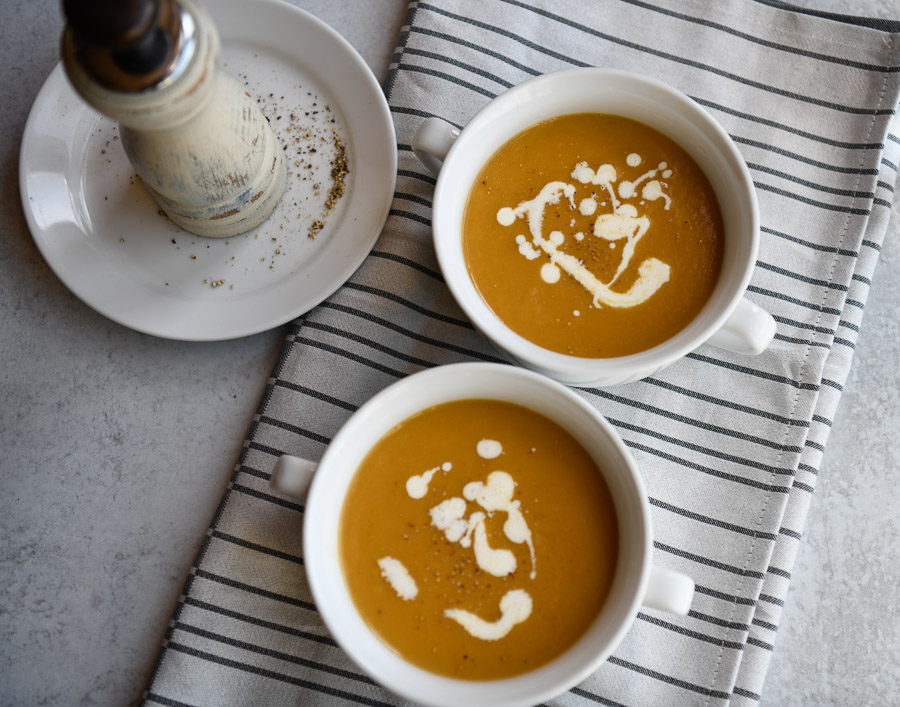 The only thing that keeps me from sinking into a deep depression when the weather turns colder is that I have a good excuse to make homemade soup. 
I adapted this recipe from a Williams Sonoma recipe I found in one of their "Thanksgiving" handouts. While we are on that subject, my local Williams Sonoma store has these cute little handouts they give away every year with Thanksgiving recipes. I try and get in there a few weeks before Thanksgiving to get one. The recipes are always great and it's an excuse to go feed my Williams Sonoma habit.
Print
HOW TO MAKE BUTTERNUT SQUASH SOUP
1 large butternut squash, peeled and cut into cubes
1 large potato, peeled and cubed 
1 medium onion, chopped
2 stalks celery, chopped
1 t salt
2 t olive oil
2 C chicken broth
1 C heavy cream 
Instructions
Put squash, onion and potato on a baking sheet, sprinkle with salt, a few grinds from the pepper mill and the olive oil
Roast for about 30 minutes at 425 degrees, checking often and stirring the vegetables around
Transfer to a large Dutch Oven
Add broth and bring to a simmer
Let it simmer about 10 minutes then blend with an immersion blender or in a regular blender in small batches
Add cream
Adjust seasonings
Serve with a little swirl of heavy cream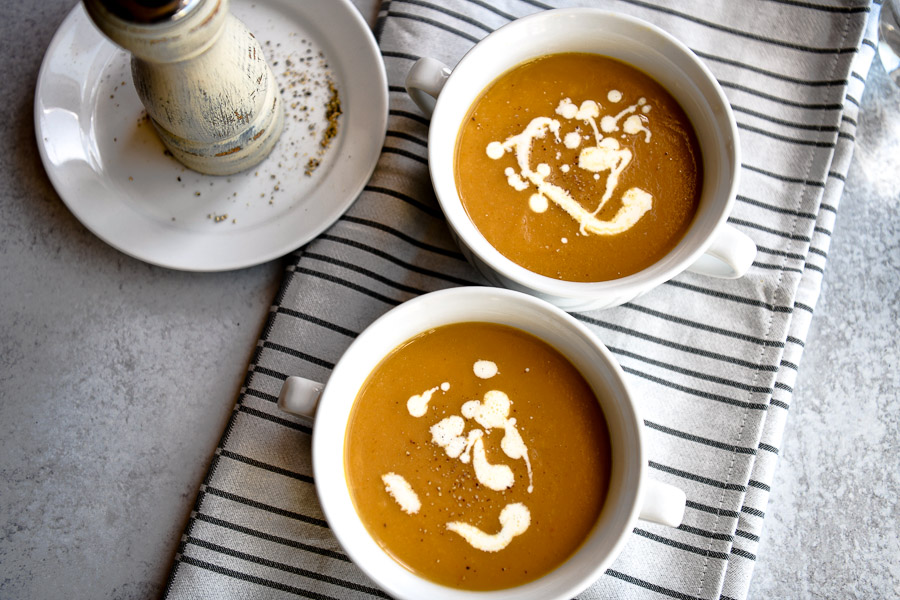 I usually listen to a little Eric Clapton and sip Chardonnay while it's simmering. It isn't absolutely necessary, but highly recommended.