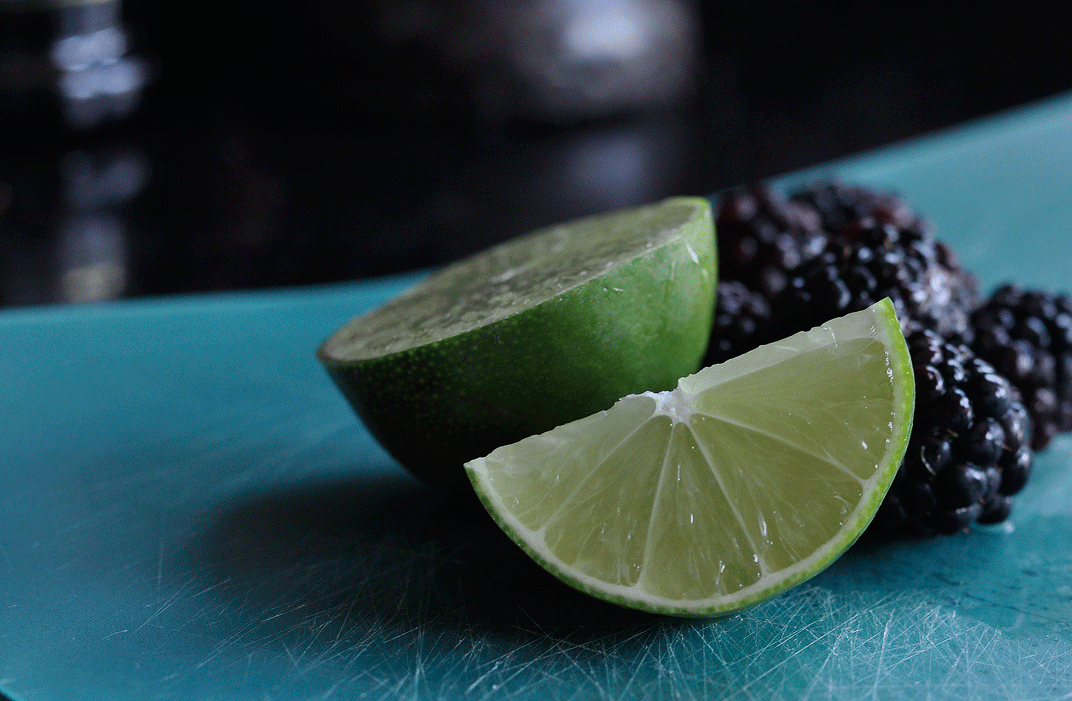 You seriously need to try this gin cocktail with luscious plump blackberries before summer is gone and the blackberries aren't as gorgeous as  they are right now.  I've been having it quite regularly and it's certainly made my end of summer blues a bit more manageable.  I've developed somewhat of an addiction to Ginger Beer this summer.  Typically sodas like this are too sweet for my taste, but if you add a little alcohol and citrus, it all works out in a satisfying way.
I am using this cocktail to try and desperately hold on to summer as long as I can.  The berries are starting to go up in price, but I'm willing to pay a few cents more to make believe that the trees aren't starting to change and the mornings aren't getting a bit cooler.
Print
Blackberry Ginger Cocktail
2

or

3

fresh blackberries

1

shot of gin

1

shot of agave syrup
ginger beer to fill the glass

1/4

large lime
Instructions
muddle the blackberries in the bottom of a glass
add the gin and agave syrup
stir
add as much ginger beer as you feel necessary
squeeze the lime and add to the glass
stir again
This can make a Friday night or rescue a Sunday afternoon!