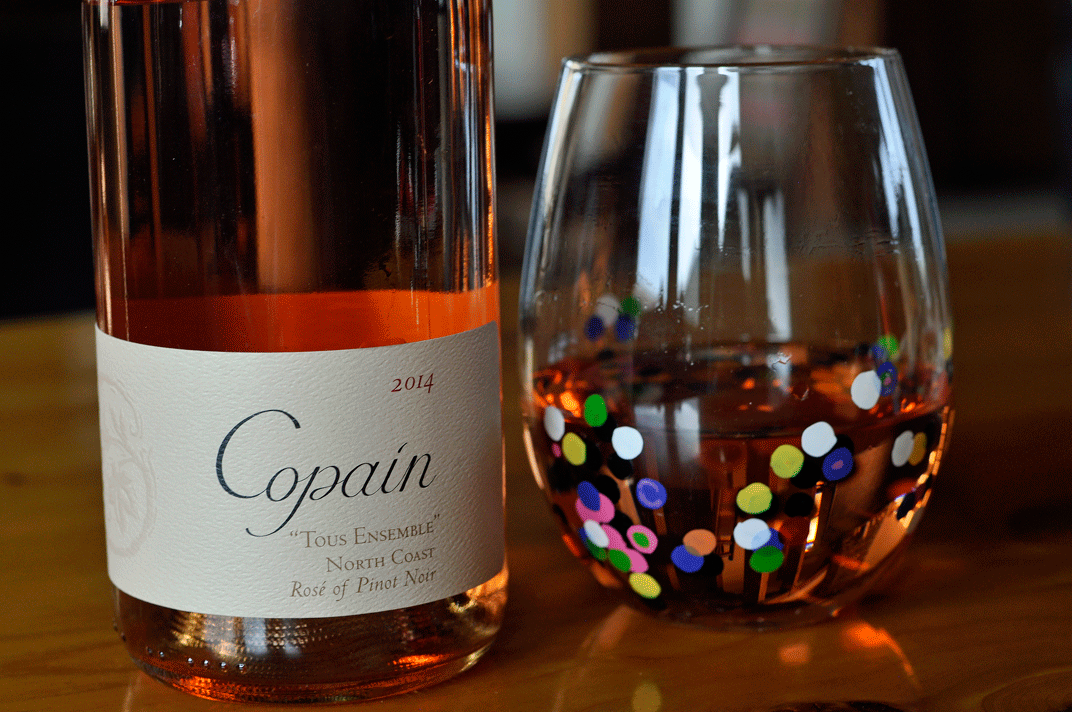 In my never ending quest to find good wines for you to try, I took a Rose' tasting class. I know, I know, the things I do for you guys! The Rose' section of this website is sadly lacking, so I need to get out there and drink some Rose! The class was fun and one of the things I took away from it was that a Rose' from Spain is typically good because the standards for Rose' in Spain are high. So what did I do? I went right to the wine store and bought a Rose' from California. I've never dealt well with authority.
This wine was fruity, delicate with a little acidity.   I had it with a salad and a piece of poached salmon and it made the meal.  It would also be a great deck sipping wine or a Sunday afternoon laundry and Netflix wine.    And it's pretty!  Pretty food is important to some of us…
Stay tuned for some Roses' from Spain. I know it's time to start drinking more reds, but I'm not done with summer yet!
xxoo,
RMW
This post is in honor of the letter "R" and part of Jenny Matlock's Alphabet Thursday. For more "R" posts, please click here Jenny Matlock.