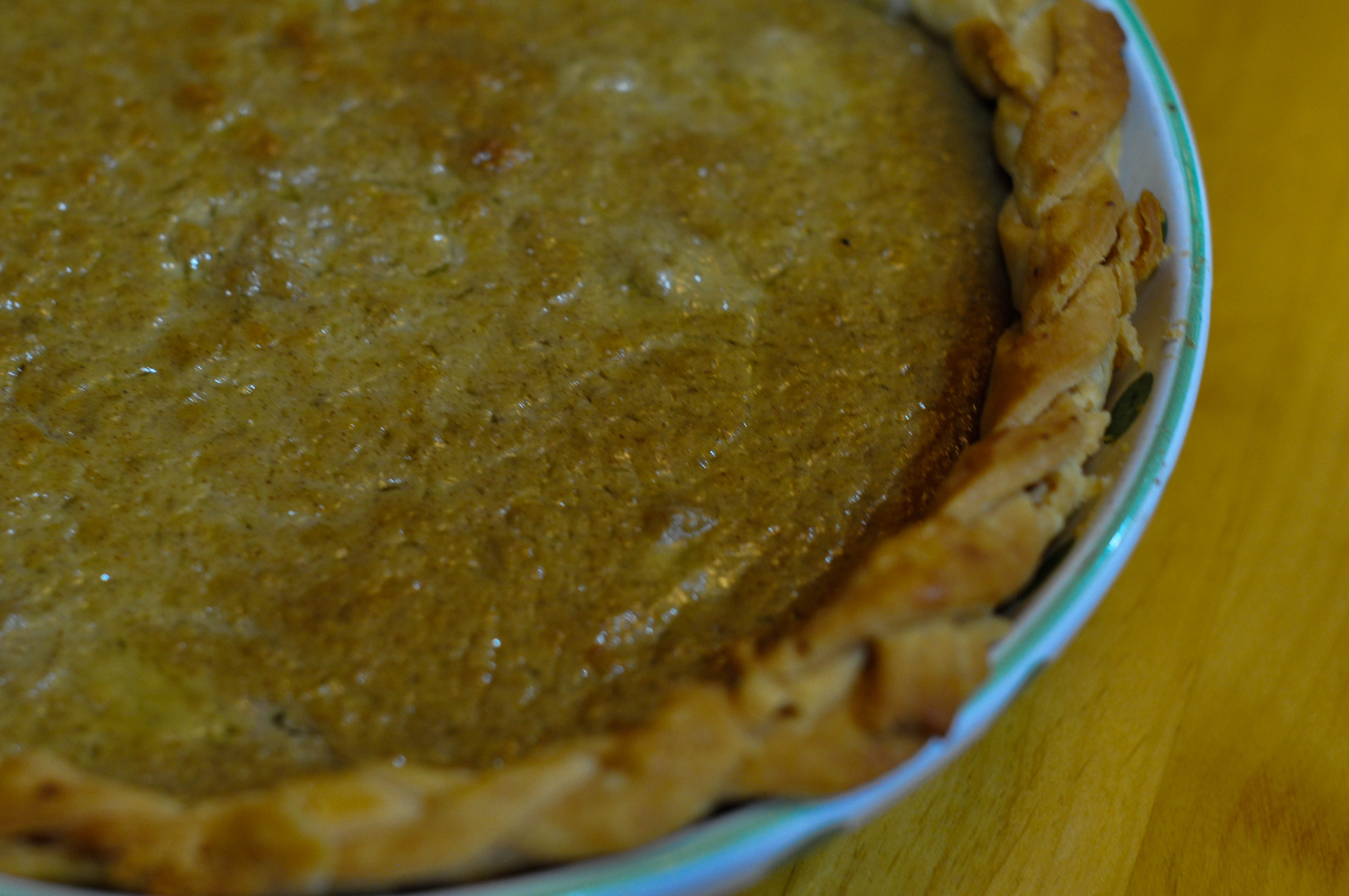 Butterscotch Pie is one of those old fashioned desserts you don't see in restaurants any more for the most part.  Neither my mother nor grandmother ever made it, so when I saw a recipe for it while scrolling through Smitten Kitchen (something I do pretty much on a daily basis), I decided I had to try it.
My grandson is staying with me for a while so we decided to make it together.  He was excited to try it because a character in one of the video games he likes, Undertales, loves Butterscotch Cinnamon Pie.  Deb's recipe didn't have cinnamon in it, so we just added a teaspoon.  We loved making this together and hopefully we can do so more baking projects this summer.  The pie, by the way, was delicious.
Print
Butterscotch Pie
For the crust:

1 1/4 cups

all purpose flour

1 1/2

t granulated sugar

1/2

t table salt

1/2 cup

cold unsalted butter, cut into chunks

1/2 cup

ice water
For the filling:

1/2 cup

cold unsalted butter

1 3/4 cups

light brown sugar

1/2

t salt

2/3 cup

heavy cream, cold

1

T vanilla extract

1

t cinnamon

6

large egg yolks
Instructions
Combine flour, salt and sugar
Cut butter in with pastry blender or two knifes until the butter bits are pea sized
Add the cold water (minus 1 t) and stir until large clumps form
Knead the dough a few times. If it doesn't come together add the last teaspoon of cold water
Wrap in plastic wrap and refrigerate for an hour or two
Heat oven to 400 degrees
Roll out crust on floured surface to 13 inch circle shape
Fold dough into quarters and transfer to 9 1/2 inch pie plate
Crimp edges
Freeze crust for 15 minutes, then dock all over with a fork
Coat a piece of foil with non stick spray and press carefully into the crust, covering the edges
Bake for 20 minutes then carefully remove the foil
For filling:
Melt butter in a heavy bottom saucepan over medium heat
Add the sugar, cinnamon and salt, stir to combine
Let simmer for 2 or 3 minutes, stirring constantly
Whisk in the cream and remove from heat
Let cool for 15 minutes, then whisk in eggs one at a time
Whisk in vanilla
Pour filling into crust
Bake for 10 minutes at 400 then reduce heat to 300 and bake another 25 to 30 minutes or until there is only a slight jiggle in the center of the pie when moved
Cool completely and then refrigerate
This is best stone cold from the refrigerator with a little whipped cream,or a lot of whipped cream, whatever floats your boat.  I, of course, always opt for a lot of whipped cream.
XXOO,
RMW