My go to salad for a large summer event is Martha Stewart's Chicken Salad.  I've made this a lot for catering jobs and have tweaked it a bit here and there, but it's still Martha's recipe at heart.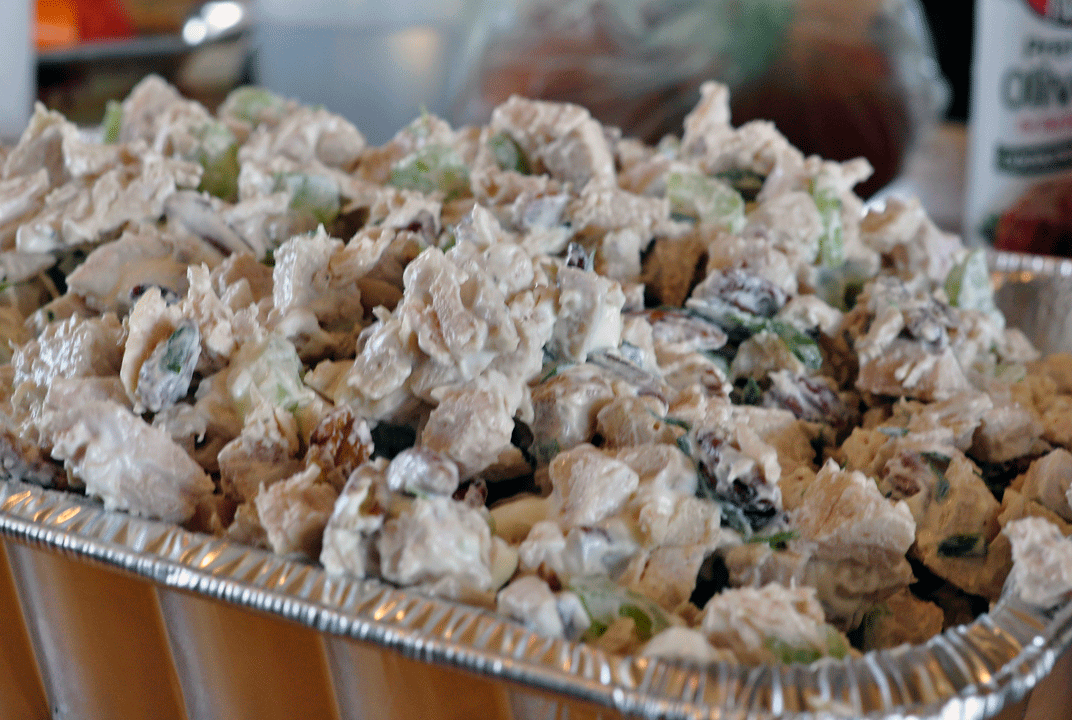 I made it for a Breast Cancer Fundraiser a few months ago and got asked for the recipe about 10 times.  There were 50 people at the fundraiser and I had about a cup left. I served it as an appetizer with several other appetizers and soup, so it went pretty far.   Leftovers are never a problem, I just have it for lunch for the next few days.
Print
Chicken Salad for a Crowd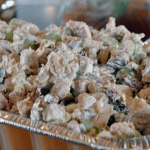 8

chicken breasts, skin on

2

onions
Couple sprigs of fresh parsley and thyme

2

T fresh tarragon

1/2

c sour cream

1/2

c mayo

2 cups

celery, finely chopped

1 1/2 cups

of pecans
Salt and pepper
Instructions
Salt and pepper the chicken breasts and roast for about 30 minutes in a 375 degree oven or until no pink meat remains
Let cool and then remove the skin and cut the chicken into cubes
Add herbs, celery, onions and pecans
Mix mayo and sour cream and pour over the top
Add salt and pepper to taste
Mix well and make into sandwiches or appetizers on toasted bread rounds
I typically serve this on toasted pumpernickel rounds and it makes A LOT of them.  How much this makes depends entirely on the size of the chicken breast, so if you need more dressing, just add equal amounts of sour cream and mayo.