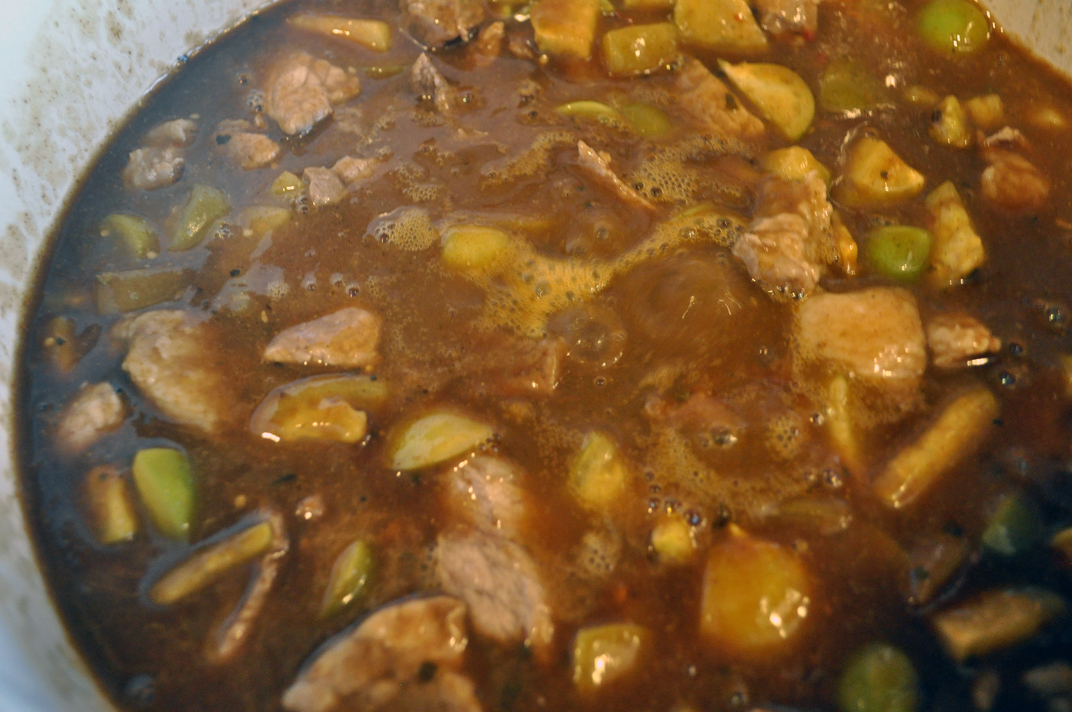 This chili makes the whole house smell good, leads people to believe that you've put a lot of time and effort into dinner and in general, makes you look like a kitchen superstar!
The reality of it is that it's easy peasy to make, doesn't take much prep before you set it on the back of the stove and let it simmer away, while you take off your shoes, watch a movie and in general goof off. It's pretty cool if you ask me!
Green Chili - The Cheater's Version
Author:
Rocky Mountain Woman
Ingredients
1 t dried Mexican oregano
1 t ground cumin
2 T chili powder
Red pepper flakes to taste - I use about a Tablespoon
1 large can green enchilada sauce
About 3 lbs of tomatillos, rinsed and diced
3 lbs pork roast, cubed
2 lbs onions, diced
2 T minced garlic
2 or 3 fresh peppers - Anaheim or Poblano is the best
⅓ cup fresh cilantro, chopped
1 large lime
Instructions
Mix all of the spices in a small bowl and set aside
Brown the pork on both sides in a large Dutch oven
Add the onion when the pork is about half done - after about 5 minutes
Turn down the heat and add the peppers, stir for a minute
Add the garlic, stir again for a minute
Add the enchilada sauce
Add the tomatillos
Add the spices and stir in thoroughly
Let it all simmer for at least three hours, four if you have the time, stirring every once in a while
When your guests arrive, put your shoes back on, try to look a little tired, offer them a glass of wine and warm up some tortillas.