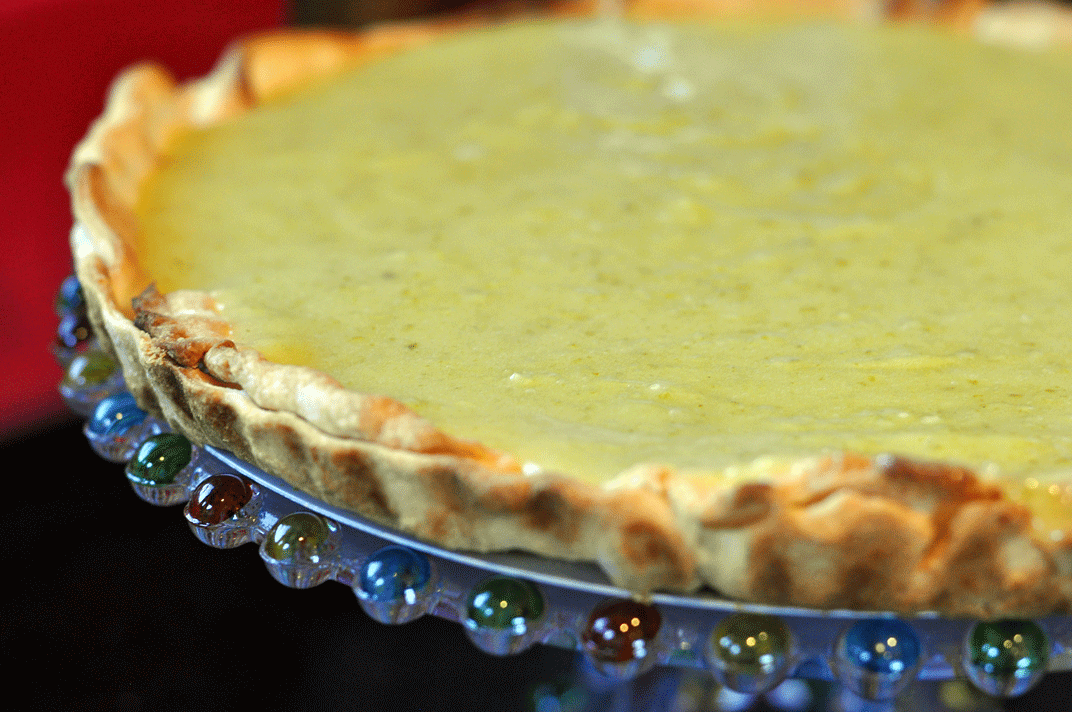 Tart and tangy, this isn't a tart for those who are afraid to pucker up!!
I'm a sucker for anything that makes me pucker…hah!
Print
Ina's Lime Curd Tart
4

limes at room temperature

1 1/2 cups

sugar

1/4

lb unsalted butter at room temperature

4

extra large eggs at room temperature

1/8

t salt

1

10 inch baked tart shell
Instructions
Remove the zest of the limes with a vegetable peeler or zester being careful to avoid the white pith
Squeeze the limes to make 1/2 cup of juice and set aside
Put the zest in a food processor fitted with a steel blade
Add the sugar and process for a few minutes until the zest is minced
In the bowl of an electric mixer, cream the butter with the sugar/zest mixture, add the eggs one at a time then the lime juice and salt
Mix until combined
Pour the mixture into a saucepan and cook over low heat stirring constantly until thickened, about 10 minutes
Let the curd cool for a few minutes and then fill the tart crust
This is from one of Ina Garten's older cookbooks – The Barefoot Contessa Cookbook.
So so good , like everything Ina makes!
This post is in honor of the letter "I" and part of Jenny Matlock's Alphabet Thursday. For more intriguing "I" posts, please click here jennymatlock.blogspot.com/