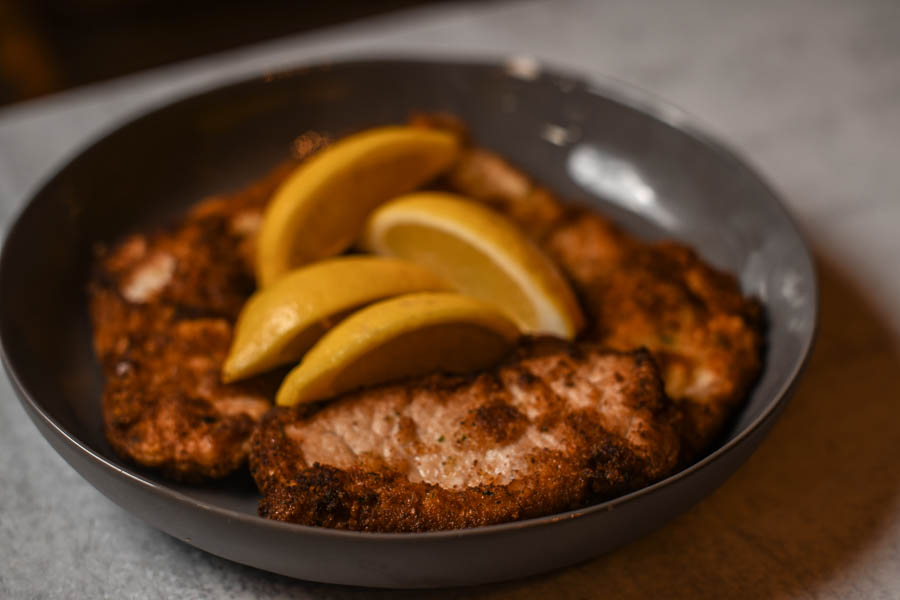 Pork Chops, pounded thin, breaded and flash fried are a party in your mouth! Add the traditional hunter's sauce and some German potato salad or spaetzle and make your family very happy tonight!
Print
Jaegerschnitzel
Canola oil
4 boneless pork chops
1/2 C all purpose flour
3/4 C plain breadcrumbs
1/2 t salt 
few grinds of pepper from the mill
1/4 t garlic powder
2 large eggs, lightly beaten 
Instructions
Pound the pork chops with a meat tenderizer until about 1/4″ thick
Sprinkle the meat with a little salt and pepper
Mix garlic powder, 1/2 t salt and a little pepper with the bread crumbs
Place the breadcrumb mixture, egg mixture and flour in three separate bowls
Dredge the pork chops in the flour first, then egg, then breadcrumbs
Fry in plenty of hot oil until browned on both sides 
You can serve this with lemon wedges or with mushroom gravy.