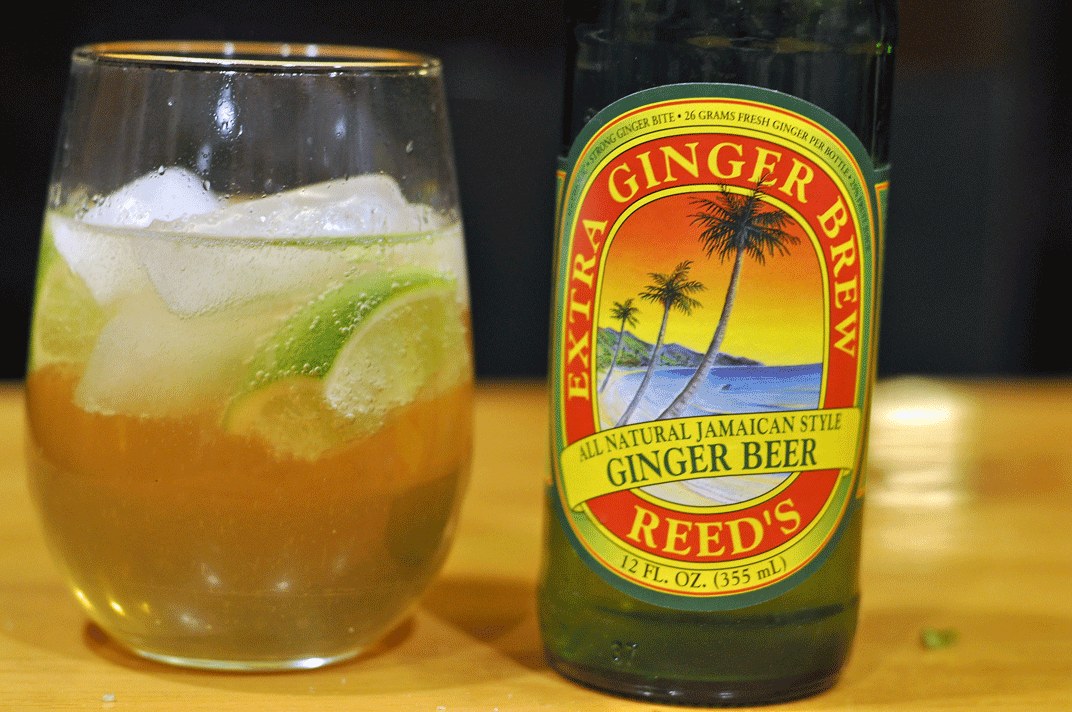 Trader Joe's opened a store not far from my office and I'm quite pleased about it. "Quite Pleased" translates into jumping up and down and going there every single day the first week they were open! I am Trader Joe's target customer. They seriously came up with the concept for their stores with me in mind.
Anyway, I got some of their wonderful ginger beer and so just had to make a Moscow Mule – easiest drink ever!
Just pour a shot or so of vodka into a glass.
Squeeze in a dash of lime and then drop the lime in the glass.
Add ice and ginger beer to fill.
This kinda of sort of made my Tuesday night.
A whiskey distillery in town, High West does their Moscow Mule using whiskey which would probably make it a more wintery type cocktail. That's definitely on my winter drinking list.
Do you have a winter drinking list? No? Huh, I thought everyone had a winter drinking list.
This post is in honor of the letter "M" and part of Jenny Matlock's Alphabet Friday. For more marvelous "M" posts, please click here Jenny Matlock.