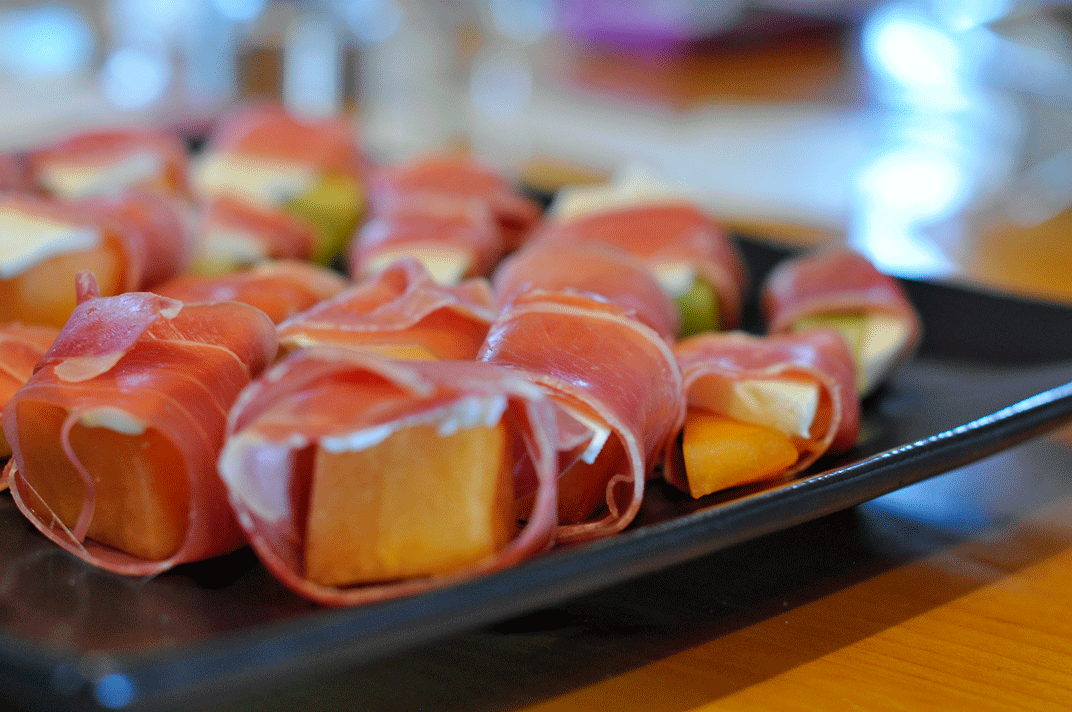 These little melon and prosciutto packages are a great quick appetizer.
My son made dinner for me Friday night.  He's an inventive cook and the meal was wonderful.  My favorite part was the appetizer: melon and buffalo mozzarella wrapped in prosciutto.  I've made melon and prosciutto before, but the cheese really added a nice creamy texture and played off the salty prosciutto and sweet melon perfectly.  He put it together in about five minutes, using a container of pre-cut melon with a package of prosciutto and a hunk of mozzarella.
I sat at the bar, sipping a marionberry cocktail and talking about what had happened that week, while he cooked dinner.   It was a great way to start off the weekend.  Here's to drinking with your (adult) children!
xxoo,
RMW