Roast some tomatoes before summer is gone!!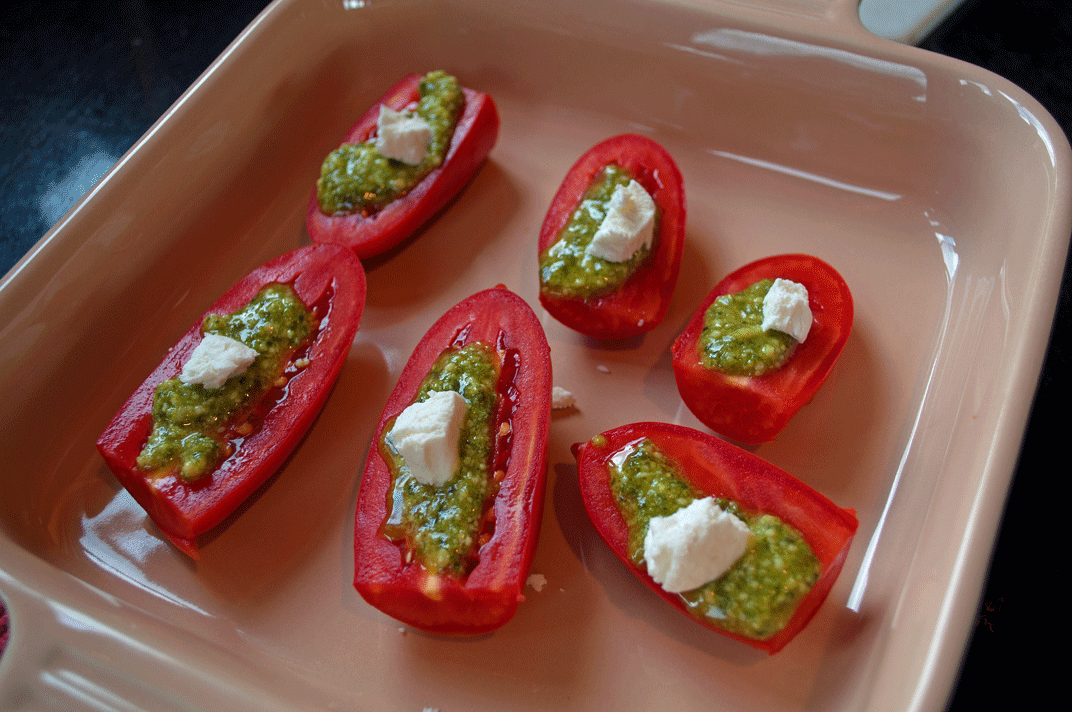 This is another one of those last minute make it and eat it things before summer ends because you have to squeeze every…single…eating…moment from summer because when it's over, it's gone forever! Well, maybe not forever, but it feels like forever sometimes up here where winter can hang on through most of the year!
So simple, yet so delicious!
Just cut some tomatoes in half (Roma tomatoes seem to work well for this), dab on a bit of pesto and a bit of goat cheese and sprinkle generously with salt and pepper, then roast in a 350 degree oven long enough to melt the cheese, maybe a half hour or so.
Hurry! It's September people!
Whew! I really need to calm down and get a life outside of what my next meal is going to be.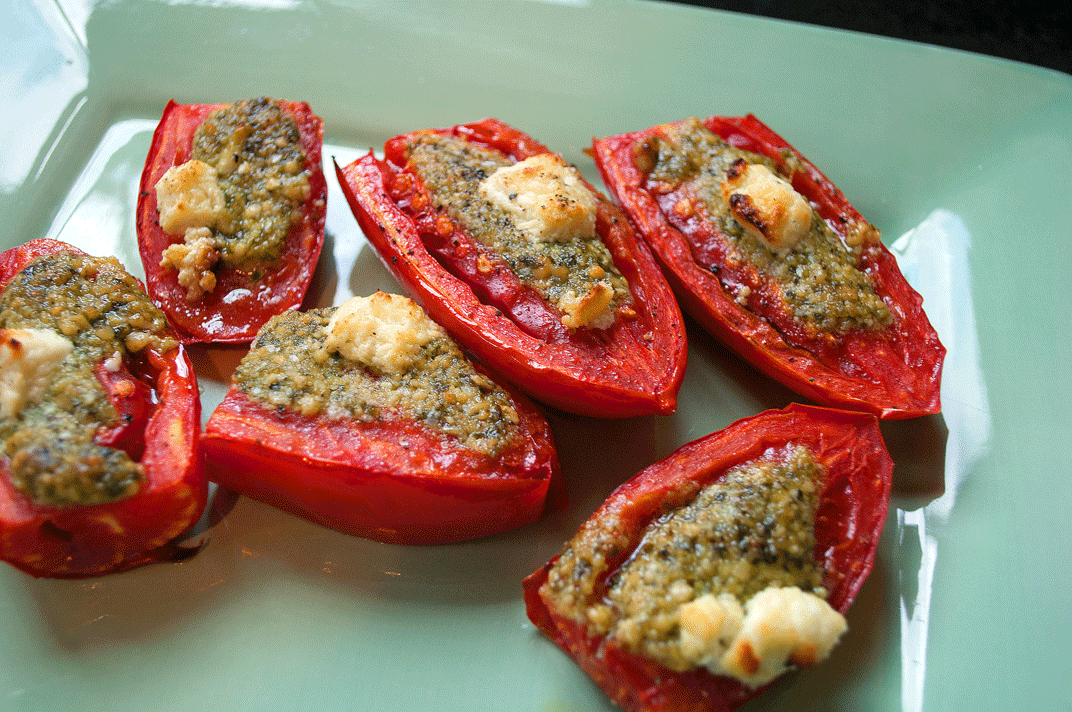 It's great as a side dish.  I had just this for dinner with a glass of Rose' because I seem especially desperate this particular fall to hold on to summer as long as humanly possible!

This post is in honor of the letter "T" and part of Jenny Matlock's Alphabet Thursday. For more terrific "T" posts, please click here Jenny Matlock.