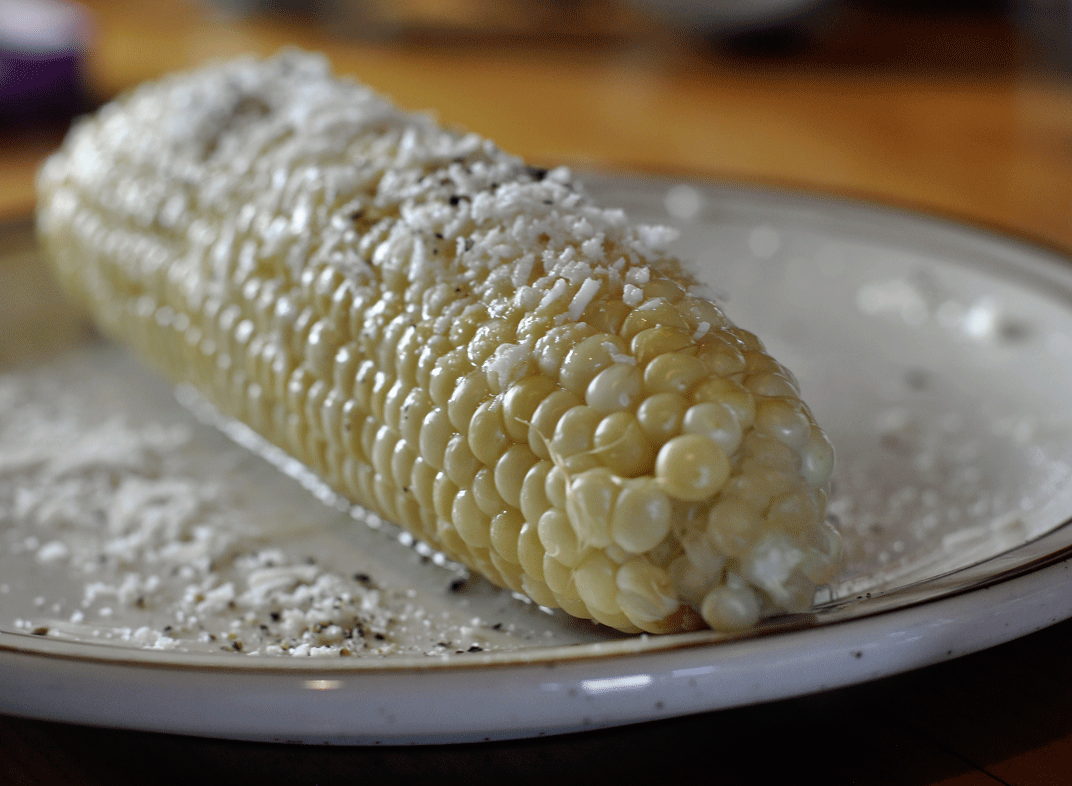 This isn't really a recipe, it's a suggestion of sorts.  An amazing suggestion that you should take to heart immediately, but a suggestion nonetheless.
The next time you have some fresh corn to eat, take a stick of softened butter and beat the juice of a lime into it.
Cook the corn wrapped in foil over an open fire, or in your oven if there's no open fire available, until it starts to soften a bit.  It won't take long.
Spread the corn with the butter and sprinkle with crumbled cotija cheese and too much salt and pepper and then eat it, share it and sigh because despite my best efforts, summer is coming to a close.
You can thank me later.