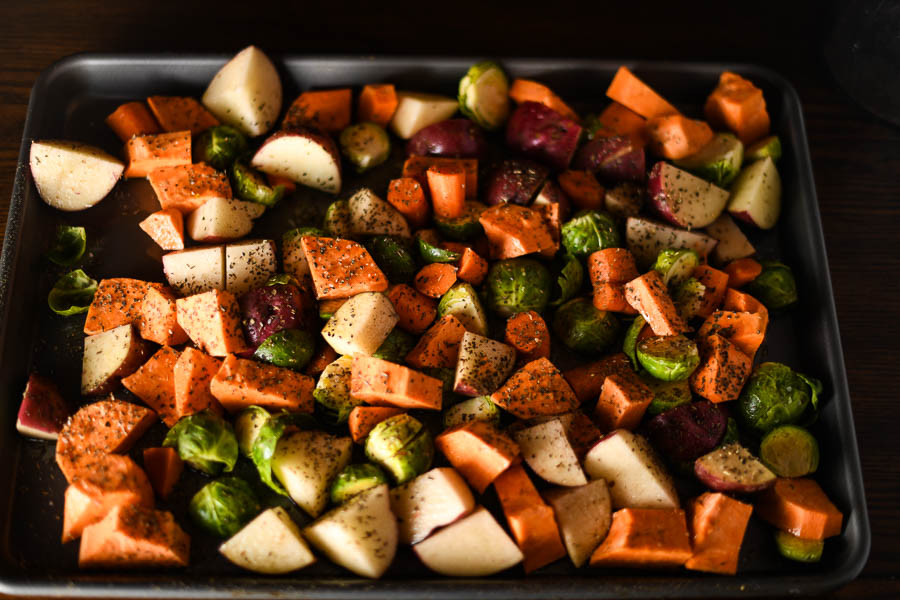 This medley of roasted winter vegetables is a great idea for meal prep. I'm nowhere near organized enough to try and do any serious meal prep, but even I can manage to roast a pan of vegetables for the week on a Sunday. It's like having money in the bank, or vacation days you haven't used, a little something to help you sleep better at night. Try to roast a pan this Sunday and have side dishes and lunches "in the bank" all week long!
Print
Roasted Winter Vegetables
Roasted vegetables with dried herbs
3 carrots, peeled and sliced
1 large sweet potato, peeled and sliced
1 1/2 C Brussels Sprouts, trimmed and halved
4 C small red potatoes, scrubbed and halved 
1/3 C olive oil
1 t dried thyme
1 t dried oregano
1 t dried basil
1/4 t Kosher Salt
few good grinds from the pepper mill
Instructions
Place prepared vegetables in a large bowl, add the olive oil and toss
Place on greased baking sheet
Sprinkle with dried herbs, salt and pepper 
Roast in a 400 degree oven until potatoes are soft, about 40 minutes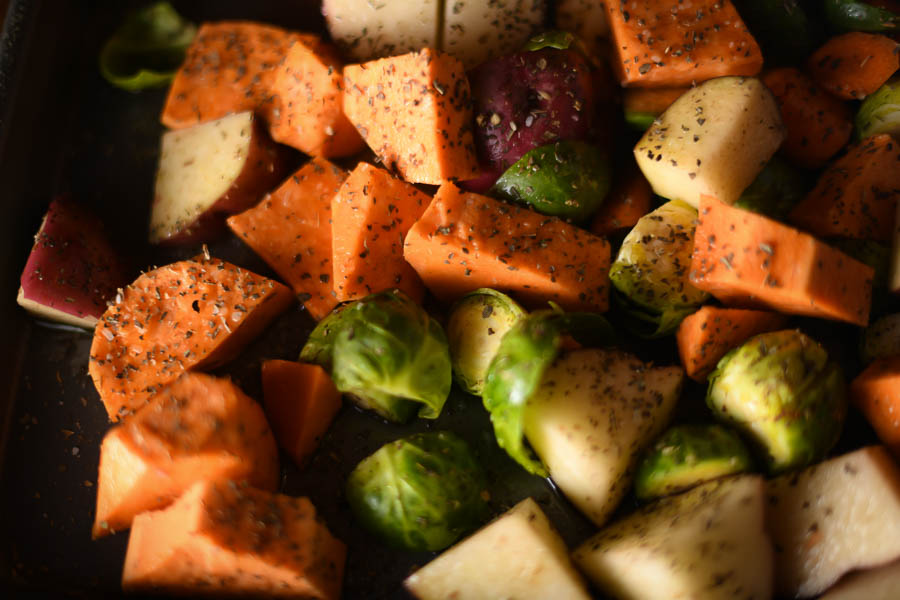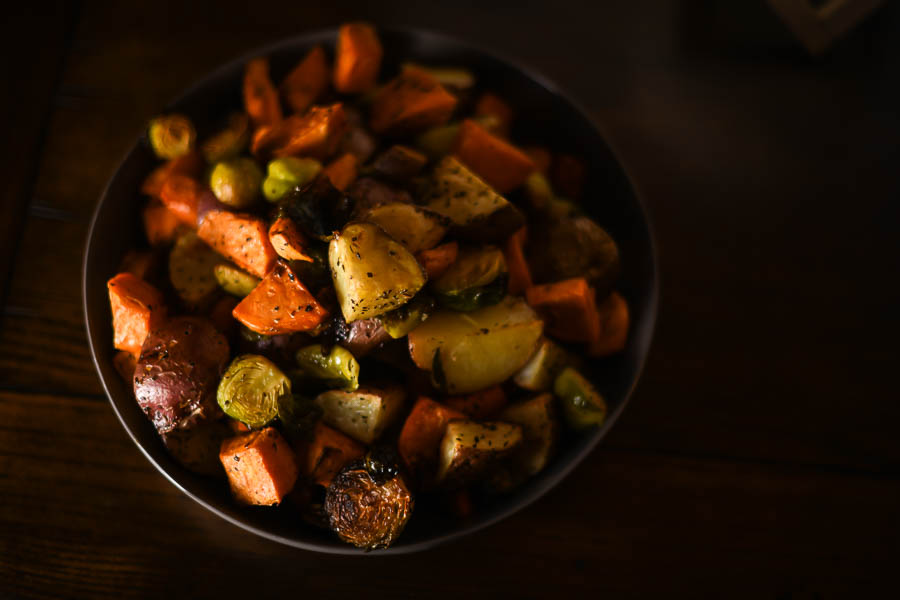 These will brighten up your week!