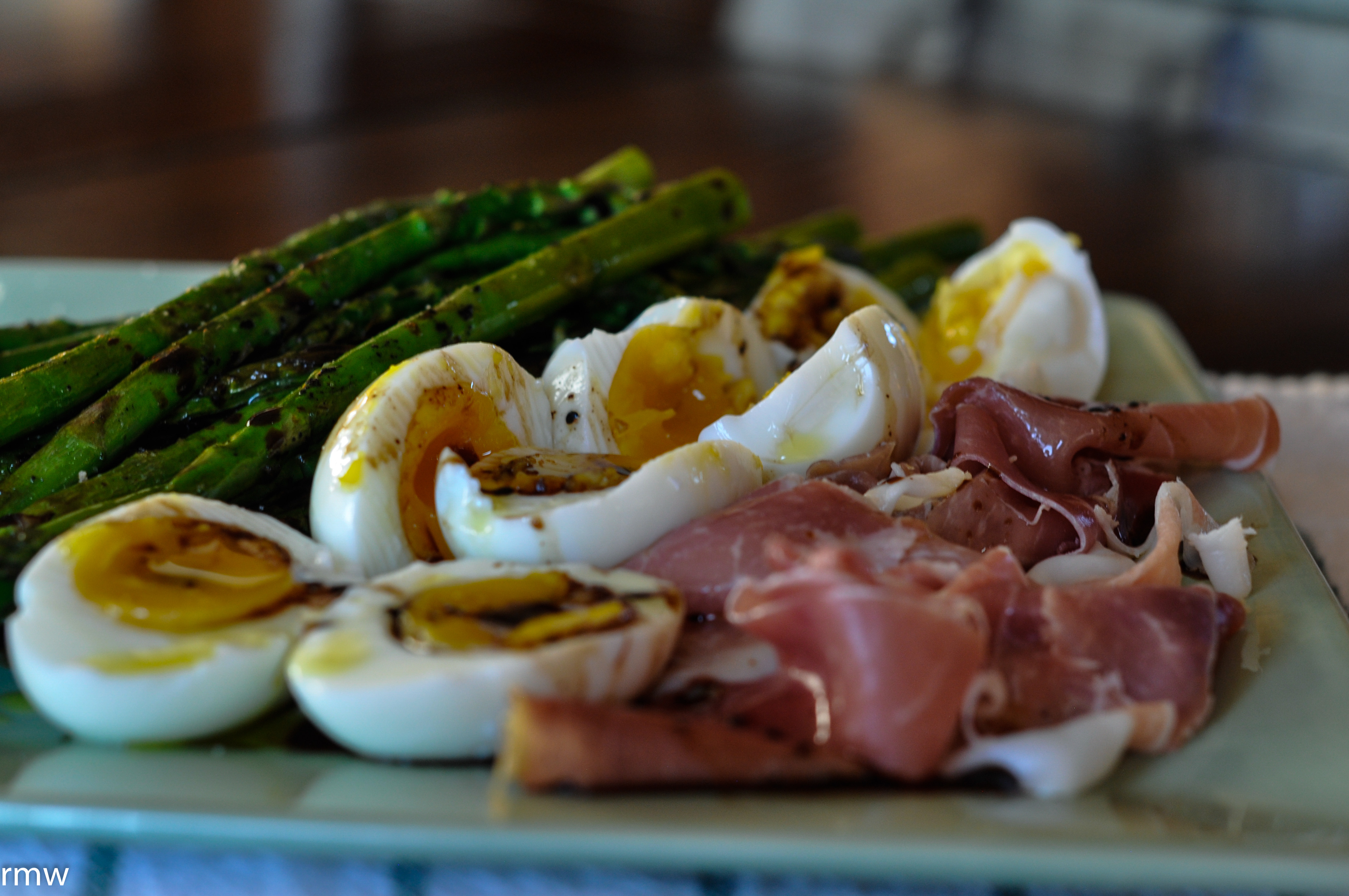 This asparagus salad is probably my all time favorite thing to make in the early spring.  When the asparagus is cheap and plentiful and plump and lovely, this is what you should do with it!  It only takes a few minutes, just enough time to grill the asparagus and boil the jammy eggs.  I had it for dinner last night because no one else was home to complain about "salad for dinner".  I used to do it with poached eggs, but jammy eggs are my new jam (hah) and they are perfect in this salad.
I didn't eat all of it, so I have it wrapped up in the refrigerator to heat up for lunch.  I'm getting excited just typing about it!
Print
Spring Asparagus Salad with Jammy Eggs
4

eggs

1

bunch of asparagus

6 oz

of sliced prosciutto

4

T of olive oil

3

T balsamic vinegar
salt and pepper to taste
Instructions
Bring a saucepan full of water to a boil
Carefully add the eggs one at a time
Turn the heat down until they are just simmering and let cook for 6 1/2 minutes
Drain immediately and fill the pan with cold water
Toss the asparagus with 2 T olive oil and grill over medium high heat until they soften and start to blacken a bit
Peel and cut the eggs in half and arrange on a platter with the asparagus and sliced prosciutto
Drizzle with the rest of the olive oil and balsamic vinegar and sprinkle with a little salt and a few grinds from the pepper mill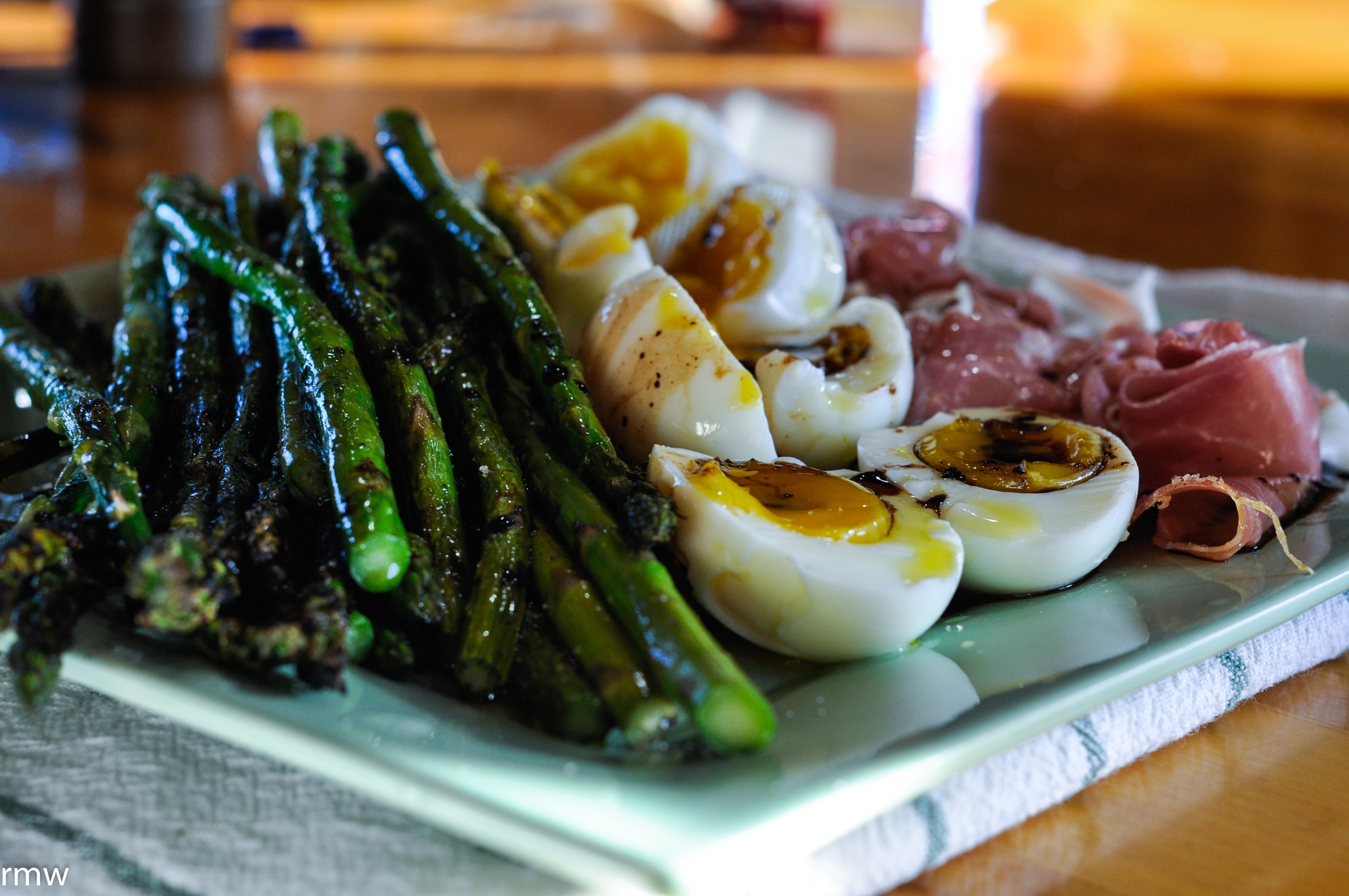 This salad has been scientifically proven to actually make spring come (and stay) a little earlier!
XXOO,
RMW