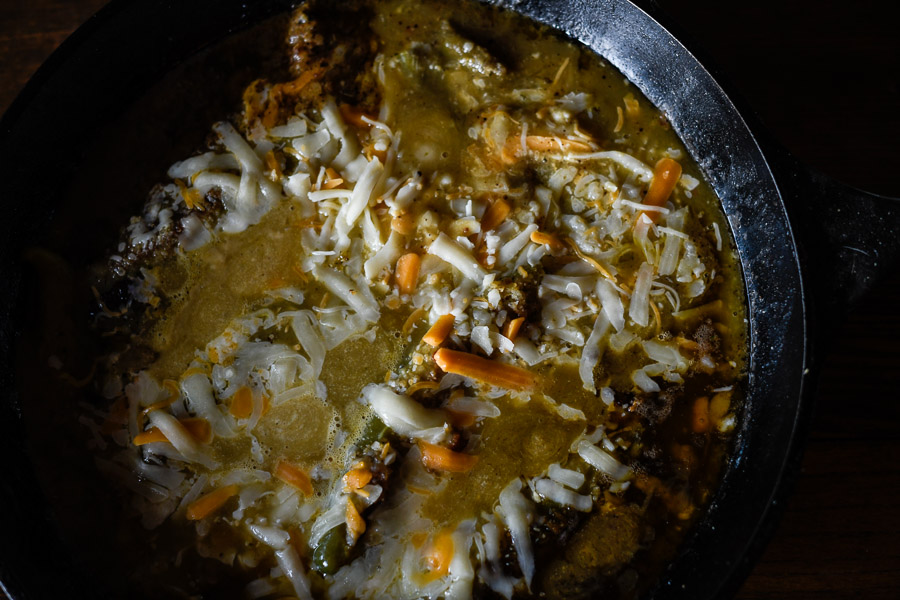 Here's how to turn an overload of Anaheim peppers into hands down, the most delicious thing you will make this summer!
If you have any leftovers, heat them up the next morning and put a runny egg on top.  It's a wonderful way to start your day!  
It doesn't matter if the Anaheims have started to turn red, just pick a whole bunch of them and rinse all the dirt off

Roast them on a grill until they char and the skin starts to crack

 It doesn't matter if the cheese oozes out and browns a little, or if the peppers fall apart a little, it's all good! gooey, messy, wonderfully good…  See below for a way to use the leftovers the net morning!
Awesome with an Oregon Pinot Noir, or how I usually serve it, with some sort of Summer Cerveza beer and a slice of lime…
Print
Stuffed Anaheim Peppers
Cheesy stuffed Anaheim Peppers 
8 large Anaheim peppers
16 oz block of Monterey Jack  or cotija cheese
2 eggs
1 C Italian bread crumbs
1 large can of enchilada sauce or equivalent of homemade green chili
1 8 oz package of "Mexican" style cheese 
Instructions
Wash peppers and grill until charred
Place in a plastic bag for 10 minutes
Remove skin, seeds and membranes, keeping the peppers as intact as you can
Slice cheese into sticks about the same size as the peppers
Stuff each pepper with a stick of the cheese
Whisk eggs together in a bowl
Place bread crumbs in another bowl
Heat oil until shimmering in a large skillet
Dip the peppers in the egg wash and then in the bread crumbs
Fry in the skillet until cheese is melted and bread crumbs are browned, about 10 to 15 minutes
Add the enchilada sauce, let cook for 10 minutes
Sprinkle with the cheese, then let simmer until cheese melts 
If you have any leftovers the next morning, heat them up and top with a runny egg. You won't regret it, I promise!