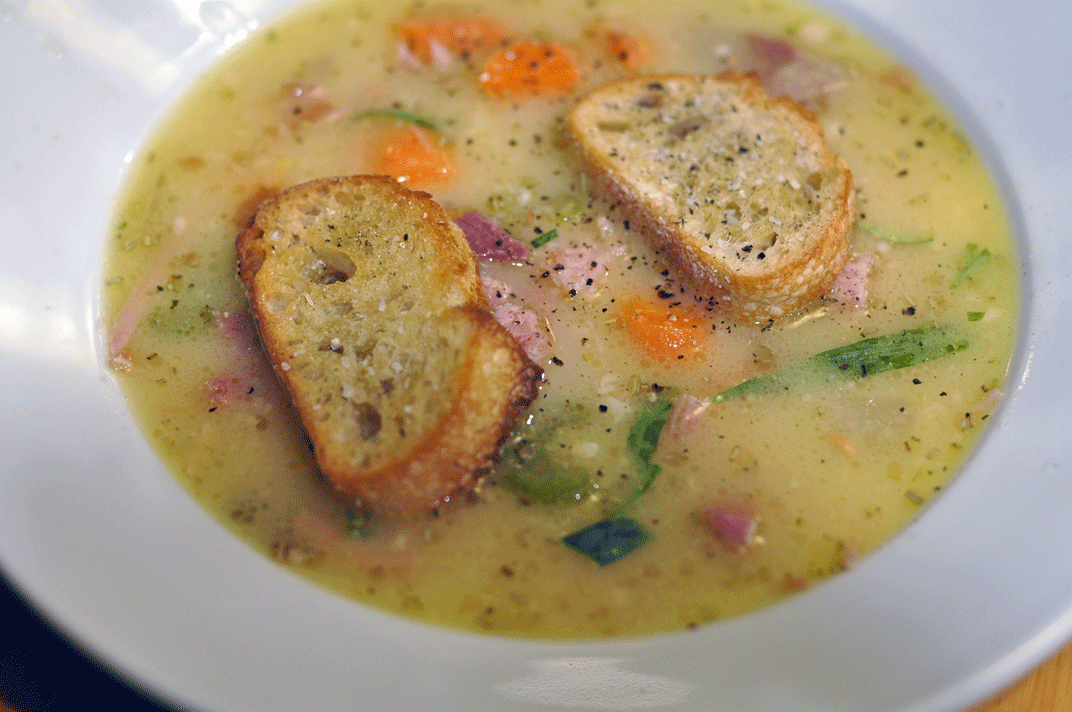 There is nothing like a bowl of hot soup after a long cold day. Make this on the weekend and you'll have a few nights of deliciousness waiting for you when you get home. It's hands down the best way to use a ham bone that I can think of!
White Bean Soup - The Very Best Way to Use a Ham Bone
Ingredients
1 ham bone with meat
1 lb white beans - I used Great Northern
7 cups of water
1 bay leaf
1 T olive oil
3 carrots, chopped
2 celery stalks, sliced
3 small yellow onions or 2 larger ones, chopped
1 t salt
few grinds of pepper from the mill
1 sprig fresh tarragon, chopped
¼ c heavy cream
Instructions
Rinse the beans and sort, taking out any misshapen beans
Place beans, water, bay leaf and ham bone in pressure cooker
Cook on high for 25 minutes, let pressure come down naturally
Saute carrots, onions and celery in olive oil in dutch oven until soft
remove ham bone from beans and pick off any meat
remove and discard bay leaf
add ham to dutch oven with the liquid and beans from the pressure cooker
let simmer about 30 minutes on low heat
add the tarragon
add the heavy cream
adjust salt and pepper to taste
For extra goodness, brush slices of baguette with olive oil and toast in a 400 degree oven until brown – about 15 minutes
Float a piece or two on top of the soup
I had mine with a lovely glass of Sangiovese and it really hit the spot!