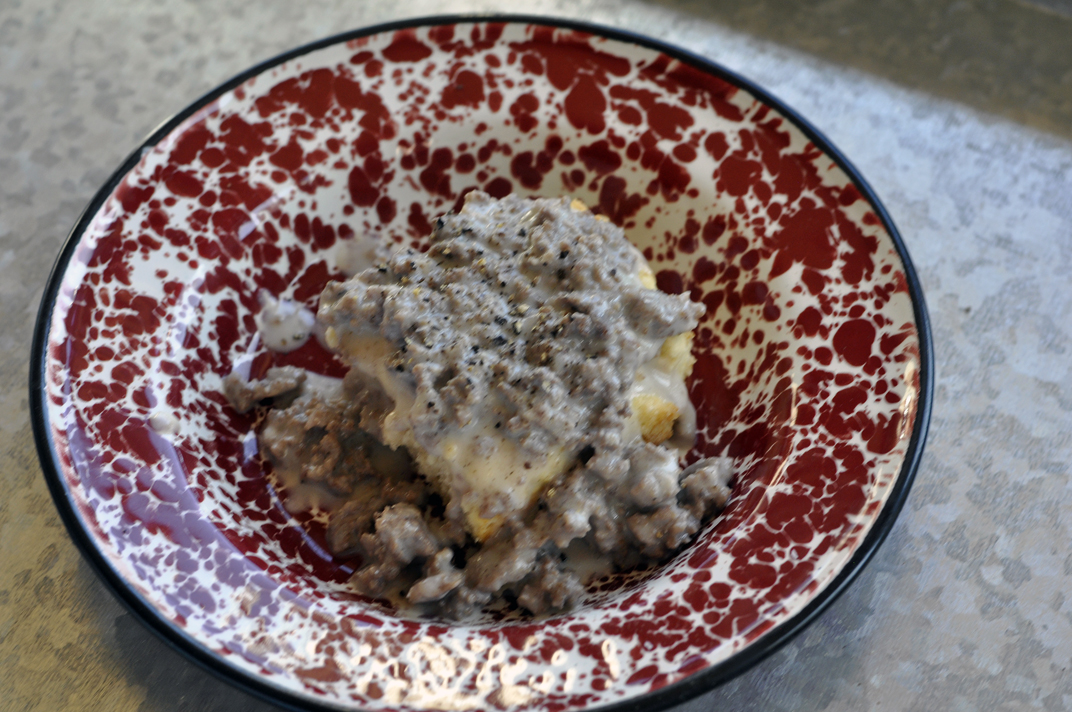 There is nothing quite as satisfying and comforting as sausage gravy on biscuits in the morning (or anytime for that matter). If you've never had homemade sausage gravy, you really have never had sausage gravy because most restaurants tend to go a little light on the sausage and a little heavy on the gravy. This recipe will fix that problem and then some!
I know this isn't the healthiest breakfast you can eat, but once in a while a girl just needs something that will stick to her ribs for breakfast. This is perfect for those times.
Your kitchen will smell wonderful and your family (especially the male members of the family) will think you're a domestic goddess.
If you don't have access to wild boar sausage, just use a good quality breakfast sausage and omit the butter (Wild boar is quite a bit leaner than domestic pork).
Wild Boar Sausage and Biscuits
Ingredients
1½ lbs sausage
3 T butter
¼ C all purpose flour
2 C milk
¼ C heavy cream
salt and pepper from the mill
sprinkle of red pepper flakes
Instructions
Melt the butter (if using) in a large skillet
Add sausage and fry on medium heat until cooked through (10 minutes or so) and there is no pink
Add flour and cook, stirring constantly until the flour is completely incorporated (about 2 minutes)
Add milk slowly and stir after each addition until gravy is thick and creamy
Add the heavy cream and heat a few more minutes then sprinkle with a tiny bit of red pepper flakes
Serve over warm biscuits with salt and pepper to taste
This post is in honor of the letter "W" and part of Jenny Matlock's Alphabet Thursday. For wonderful "W" posts, please click here Jenny Matlock.