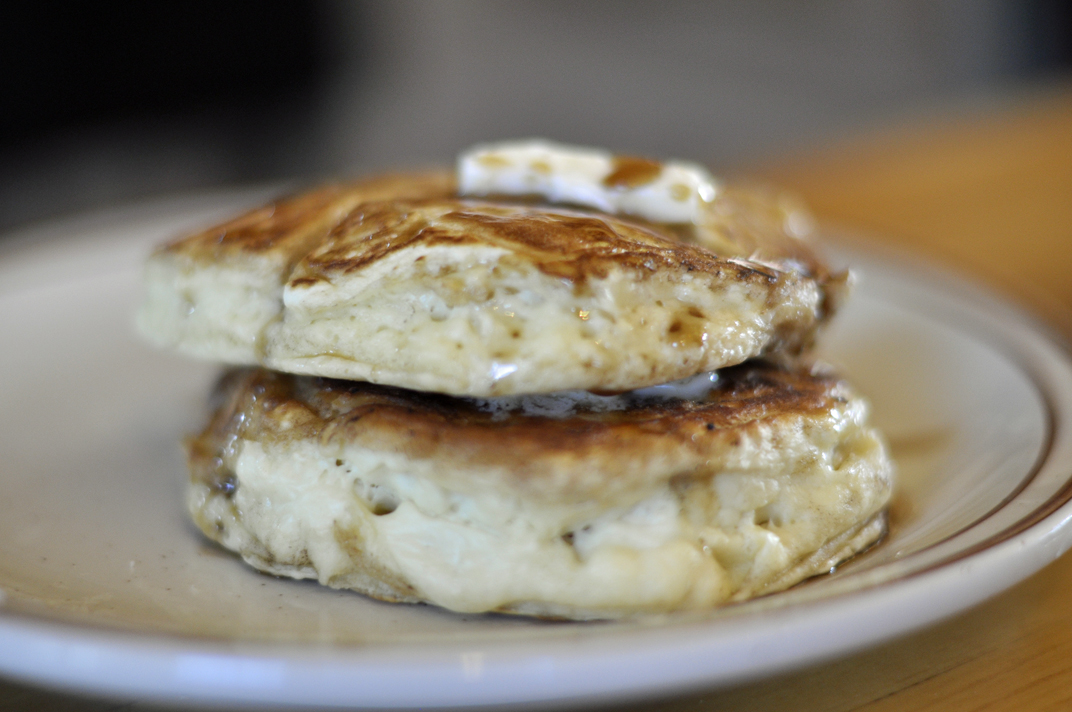 One of the local restaurants here started serving sweet cream pancakes for breakfast, so of course I had to try them. They were good, but I was pretty sure I could do a little better so started messing around with them. About a hundred pancakes later, I think I'm on to something. Are these a thing? I had never seen them before but in looking on the web, it seems as though people like them and make them all the time! Where have I been?
Print
Sweet Cream Pancakes
3

eggs, separated

1 cup

milk

1 cup

half and half

1/4 cup

sugar

2

t baking powder
pinch of salt

2 cups

all purpose flour

1 1/2

T vanilla
butter
maple syrup or some other yummy syrup
Instructions
Mix flour, baking powder, salt and sugar together
In another bowl, mix egg yolks, milk, half and half and vanilla thoroughly
Pour the wet ingredients into the dry ingredients and mix until it just comes together
Beat egg whites to soft peaks and fold into batter
Melt butter in a cast iron skillet or a griddle over medium high heat
Pour in a small amount of batter
Adjust heat or butter depending on whether the pancakes stick or burn!
Continue to make and eat pancakes until everyone is happy and content
I had mine with lots of butter and a small amount of maple syrup, but I bet they would be wonderful with blueberry or apple syrup. Next time I make them I'm going to buy a bottle of fruit syrup to go on them.