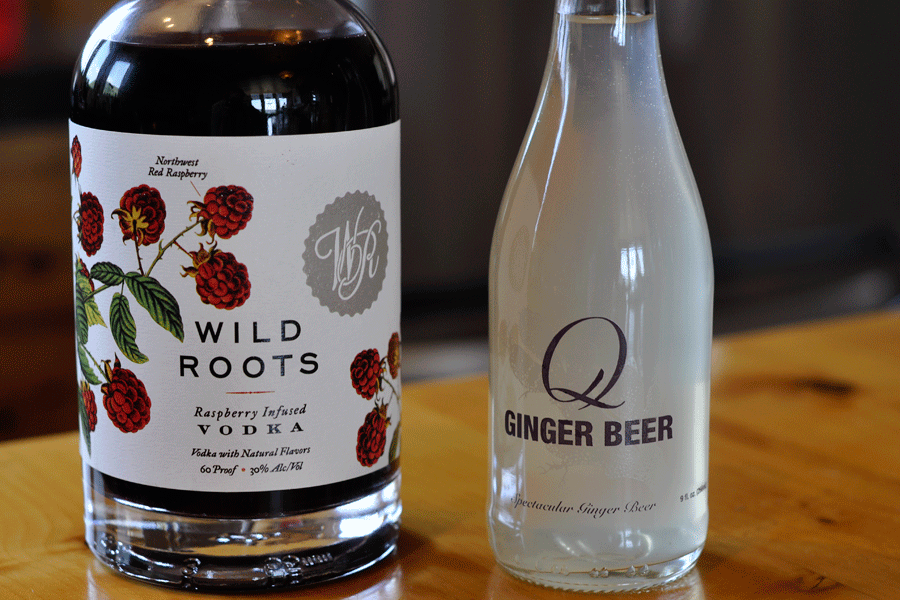 This, my friends, sorta kinda sums up my summer so far.  I discovered both of these early in the summer and have indulged in both in varying combinations for the last few months.  You shouldn't waste any more of this wonderful summer without these two to keep you company.
First, the  vodka.  It's amazingly refreshing and fruity. Some flavored vodkas taste like chemicals -fake- to me. This one tastes like fruit. Wild Roots Marionberry  Vodka is also well worth a bit of your time and money.  Here's my favorite way to drink it.
Then there's the ginger beer. It's spicy! Not too sweet, not too gingery, but just the perfect amount of spice!
You can do what you want with the rest of your summer because no one is the boss of you except you, but if I were you, I'd buy a bottle of this lovely Wild Roots Raspberry Vodka and a couple four packs of Q ginger beer and I'd make the following cocktail to sip while you relax (preferably somewhere outside) and enjoy the last weeks of summer:
Print
Wild Roots Raspberry Cocktail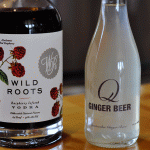 Scale
Ingredients
2 ounces

of raspberry vodka

1

squeeze of lime
ginger beer to fill a high ball glass
Instructions
Pour the vodka into a glass with a few ice cubes
Add the lime and ginger beer
Stir
Repeat
just sayin…