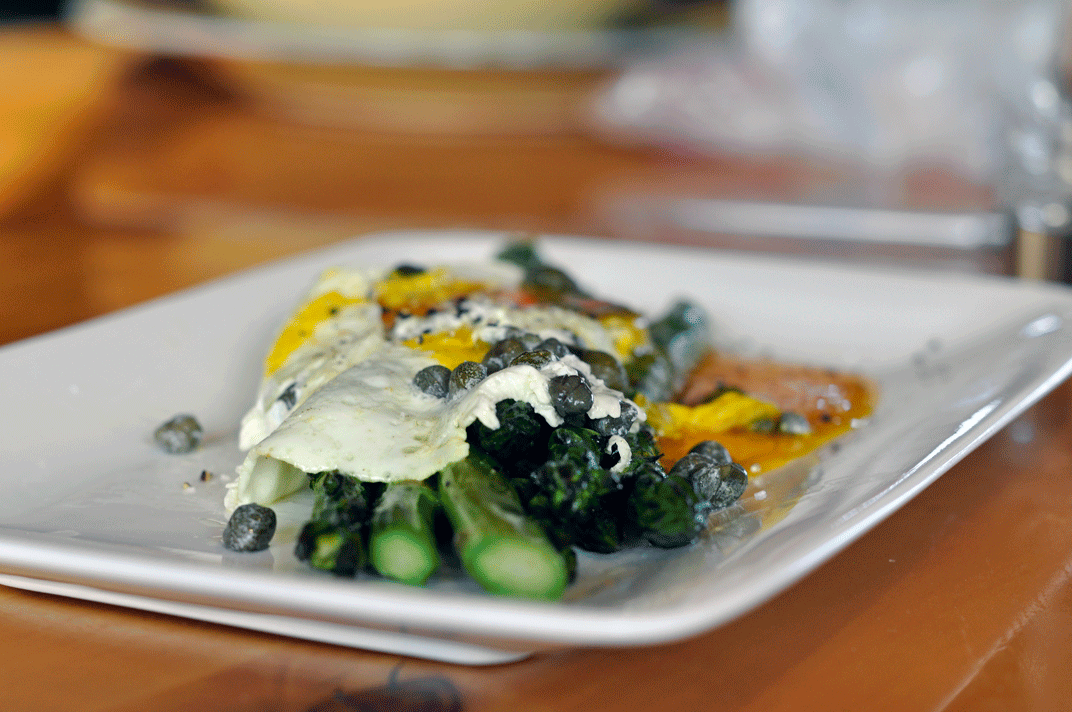 This was so simple and so easy and so good that I think I'll make it over and over and over again to infinity and beyond.
I was all alone for dinner the other night, and as always on such occasions I try and make myself something that no one else in my family would want to eat.  I had some fresh asparagus and some farm eggs from my friend, so I whipped up an amazing spring has sprung dinner of just those items, along with some butter, a few capers and a piece of bread to soak up the egg.
I roasted the asparagus for about 10 minutes at 425 degrees.  While it was roasting, I fried a few capers (about a tablespoon) in a pat of butter, then fried an egg in the same pan over easy.  I slipped the egg and capers over the asparagus and ended up with this.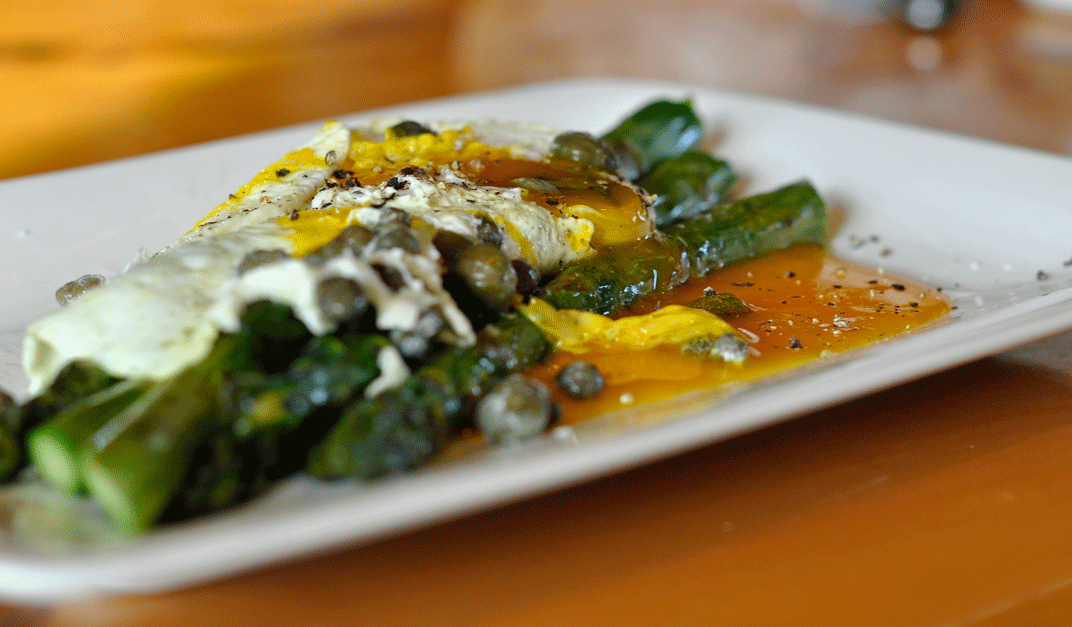 It may look like a sloppy mess, but a little salt and pepper and a gin and tonic, and I was pretty much set for dinner.  We won't talk about the Fat Boy ice cream sandwich I had for dessert because  asparagus has practically no calories, right?  right?  So if you have asparagus for dinner, you almost HAVE to have a rich, creamy dessert.  right?