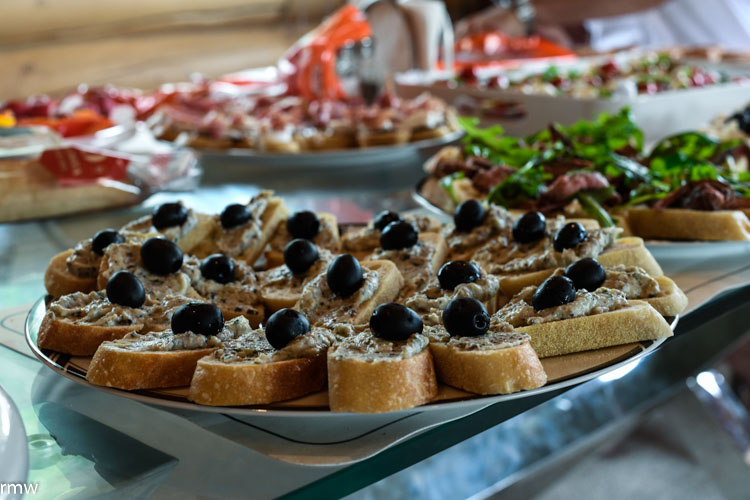 If you like black olives, you'll love this recipe!  Black olive tapenade is one of my very favorite things, ever.  This recipe is a bit different, the ricotta cheese adds a little tang and the olive on top makes it kind of pretty!   I would suggest making a plate of these and opening a bottle of rose' tonight and calling it dinner.  It's the weekend!  Why not?
Black Olive Pesto Bruschetta
Author:
Rocky Mountain Woman
Ingredients
2 cloves of garlic
2 T olive oil
1 small shallot
1½ C ricotta cheese
½ C black olives
Juice from ½ lemon
Sprig of basil, chopped
1 can of small black olives, drained
Sliced baguette or crackers
Instructions
Place all ingredients in a food processor and process until smooth
Spread on bread or crackers
Top with a whole black olive
Pretty easy, huh?
Recipe inspiration from Cook's Illustrated via "The Curvy Carrot"