Pots de Creme made with dark chocolate may very well be the most indulgent chocolate dessert on the planet. They are easier to make than you would think, and so impressive!
Make some and your family will love you forever and ever.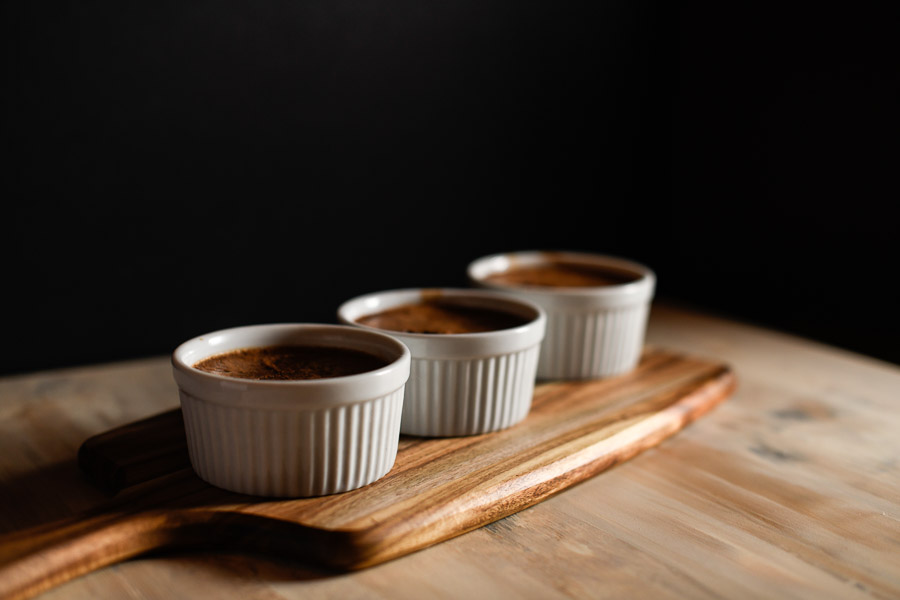 Print
Dark Chocolate Pots de Creme
Creamy decadent pots of chocolate pudding on steroids! 
1/2 C whole milk 
2 C whipping cream
6 egg yolks
6 ounces of bittersweet chocolate, chopped 
1/3 C sugar
Instructions
Heat cream and milk over medium heat in a heavy bottomed saucepan until it just starts to simmer
Remove from heat and add chocolate, stirring until the chocolate is melted and mixed in thoroughly
Whisk yolks and sugar in a large bowl
Slowly add the cream mixture, whisking after each addition
Pour into six custard dishes
Place cups in a baking dish and add enough hot water to come up half way on the cups
Place baking dish in a preheated 325 degree oven and bake for about 55 minutes or until the custard is set, but the middle still moves a little