If you spend any time in bars in South Florida, you are bound to come across Smoked Fish Dip. The place I liked the best in Ft. Lauderdale made one with shark and it was so good, I used to buy a container of it to bring home after scarfing down more than my fair share of it at the bar when I lived in Florida many years ago. It's hard to find shark in Utah, or any really good fish that you don't catch yourself, so I made this with smoked salmon and it was as good as you can get this far inland. Wash it down with a few gin and tonics and you'll feel like you're sitting outside at a seaside bar on the Atlantic Ocean, watching the waves roll in. I have a pretty lively imagination, so maybe you'll just feel like you're eating something really yummy wherever you happen to be!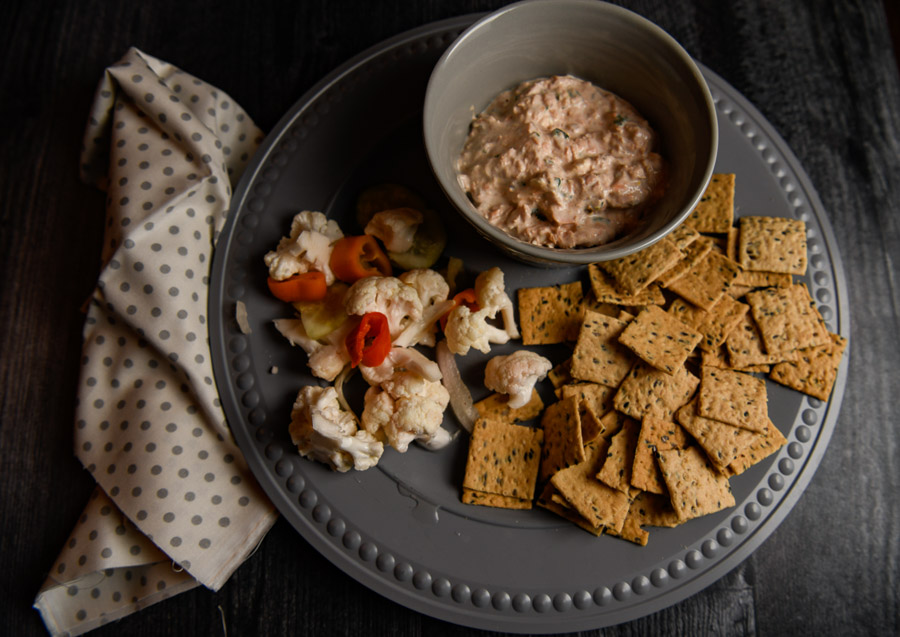 Print
Florida Smoked Fish Dip
4 ounces of smoked salmon or whitefish
3 T mayo
3 T sour cream
1 T cream cheese
juice of one lemon
1 t lemon zest
1 t chopped cilantro
3 dashes of hot sauce
3 dashes of Worcestershire sauce 
Kosher salt and freshly ground pepper to taste 
Instructions
Flake the fish in a large bowl
Add the rest of the ingredients, one at a time and mix thoroughly
You can use a food processor, but I like the texture better when it's hand mixed
Serve with crackers and pickled vegetables.