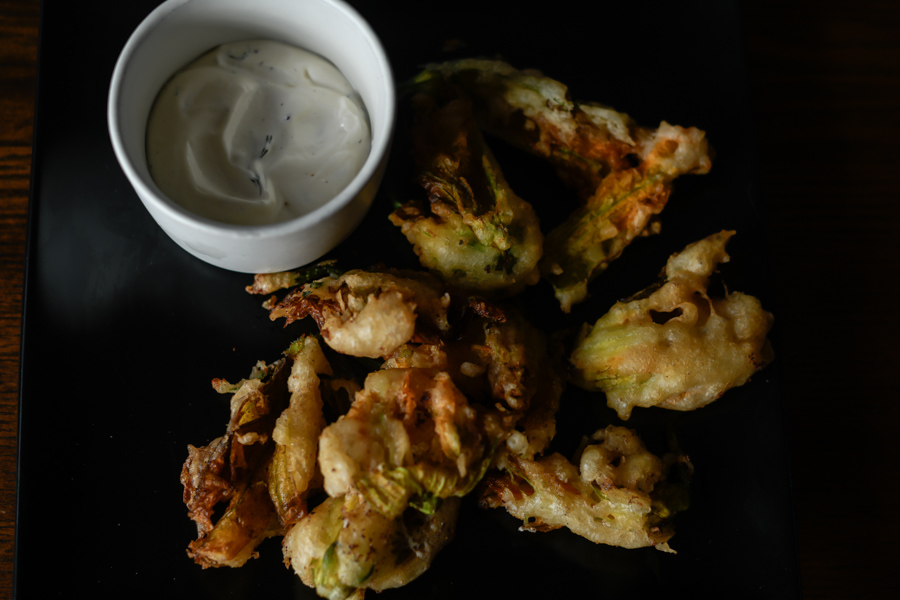 Squash Blossoms stuffed with goat cheese and fried with a beer batter coating is nothing short of magical. Making these at home can only be accomplished if you have access to squash blossoms which can be difficult if you don't have a garden. So, when I saw these at the Park City Farmer's Market, I bought them and then rushed home to stuff them, fry them and eat them! The first time I had squash blossoms was at a French restaurant in Salt Lake City with the two people I most love to eat with, and it was one of those moments where you feel like the entire universe is conspiring to make you happy. You're with people you love, eating something absolutely wonderful with a glass of some lovely wine in front of you. It really doesn't get any better than that!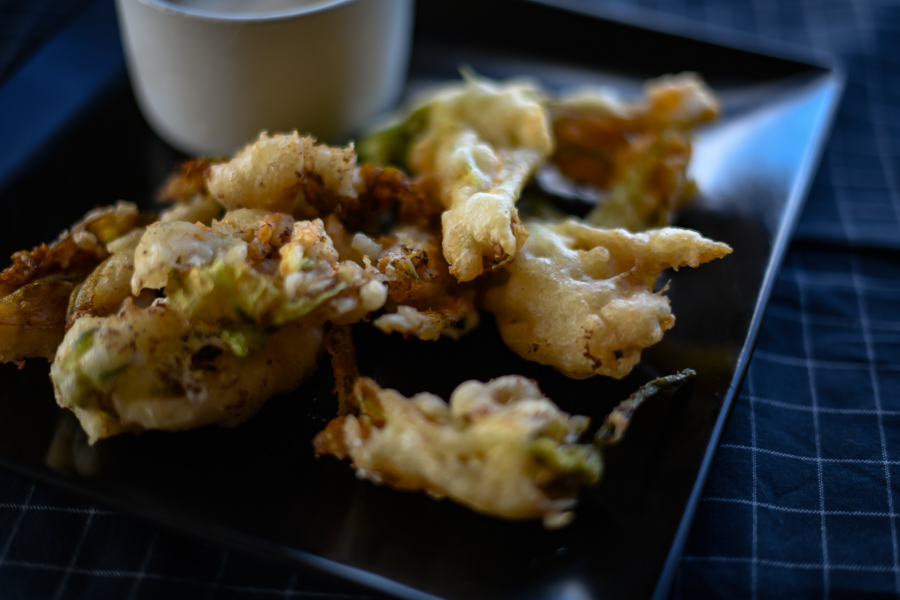 Print
Fried Squash Blossoms with Goat Cheese
Crispy fried squash blossoms stuffed with goat cheese 
12 male zucchini blossoms, stamens removed
5 ounces fresh goat cheese
1 T heavy cream
1/4 t salt 
1/2 C all purpose flour
3/4 C Pilsner beer or club soda 
Sea salt for serving 
Instructions
Remove stamens from squash blossoms and rinse under cold water
Divide the goat cheese into 12 small sections and roll into balls
Place the goat cheese in the base of the flower and twist the top to keep it in place
Mix the salt and flour together, add the beer and stir until almost smooth
Heat about 2 inches of oil in a large pot until a deep fry thermometer reads 350 degrees
Dredge the blossoms in the batter, gently shaking off the excess and place in in the oil without crowding the pan
Let cook for about a minute or so, then flip and let the other side cook, 2 or 3 minutes total
Transfer to paper towels to drain
Sprinkle with sea salt
These babies are not very hardy. They need to be cooked as quickly as you can after you get them home. If you can't cook them immediately, place them in ice water in a glass in the refrigerator. They are a bit of trouble to make, but so very worth it.