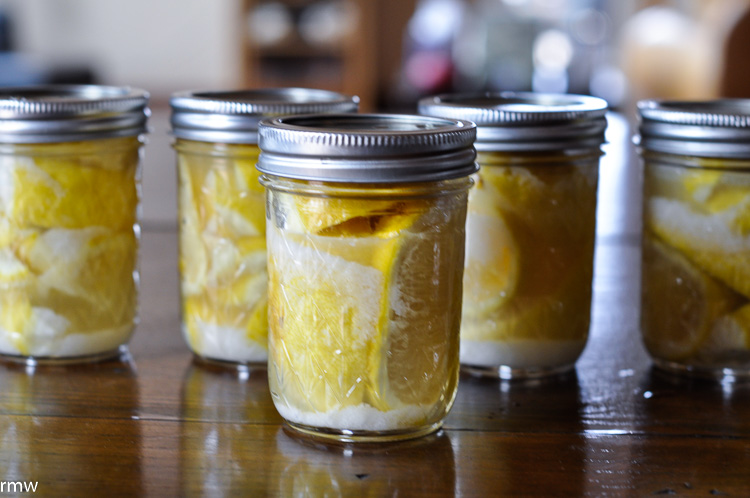 Preserved lemons are used quite a bit in Moroccan Food, but I'm finding all kinds of lovely ways to use them in my cooking since I made these beauties a few weeks ago.  The acid of the lemons is mellowed by the salt and I love how they smell simmering on the stove in a chicken dish or added to a pot of beans.  They would make nice Holiday gifts too, if you can keep from eating them all.

How to Make Preserved Lemons
Author:
Rocky Mountain Woman
Ingredients
8 large fresh lemons
lots of Kosher Salt
Instructions
Sterilize 6 pint jars and lids
Cut lemons in quarters or eighths, depending on how big the lemons are
Toss in the salt
Pack in the jars tightly, pushing down to release the juice and adding more salt as you go
If there isn't enough juice to cover the lemons, add a little fresh lemon juice
Place the lids on the jars
Let sit in a cool space for a week or so, shaking the jar every day.
When the rinds are soft, refrigerate
Use anywhere you would use fresh lemons or lemon rinds
Try a slice in a gin and tonic instead of lime!