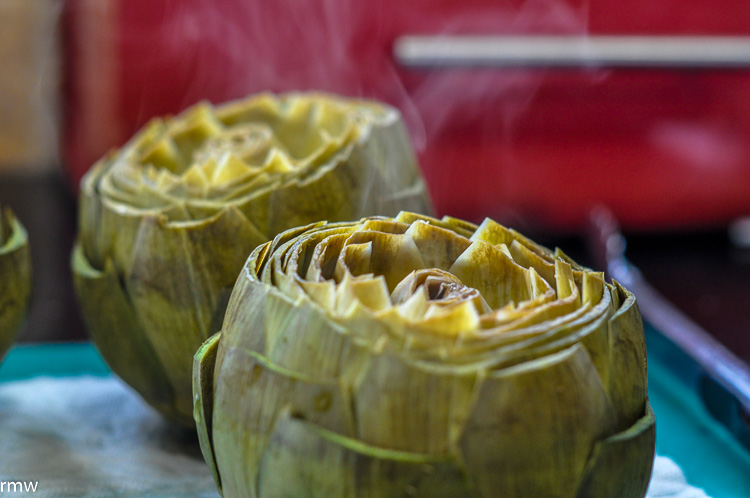 Artichokes with Preserved Lemon Aioli
Author:
Rocky Mountain Woman
Ingredients
1 large egg yolk
1 T lemon juice
1 garlic clove, smashed
1 pinch salt
¾ C olive oil
1 T finely chopped preserved lemon
Instructions
Whisk together egg yolk, lemon juice, salt and garlic
Slowly add the olive oil, whisking constantly until the mixture emulsifies
Add preserved lemon
If the aioli is a bit too thick, whisk in a little water to thin it down.  
I cook my artichokes in a pressure cooker or Instapot because it's difficult get them cooked all the way through at this elevation.  
To cook them in an Instapot, just rinse and trim them, removing the tough outer leaves, the stem and some of the top.  I use a kitchen shears to trim back the top leaves. I use about a cup of water for 4 medium artichokes and cook them on manual for 15 minutes.
Artichokes can also be steamed on the cook top in a large pan with about a cup of water for 30 or 40 minutes, or until soft.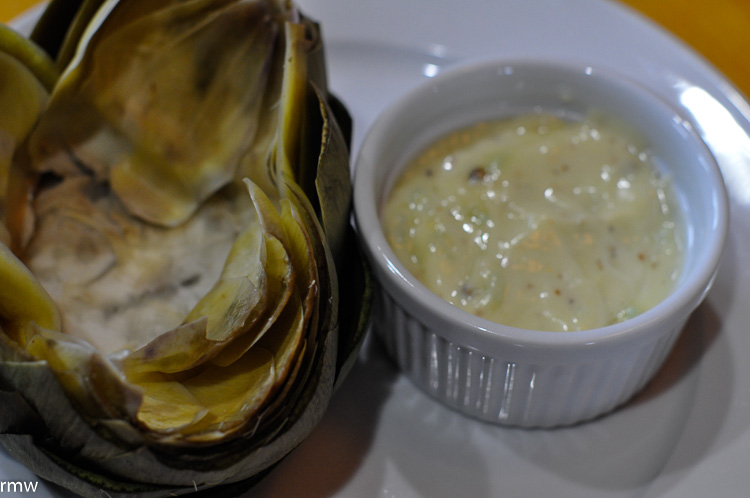 Serve the artichokes with the lemon aioli on the side to dip the leaves in.  This is pretty good if I do say so myself!