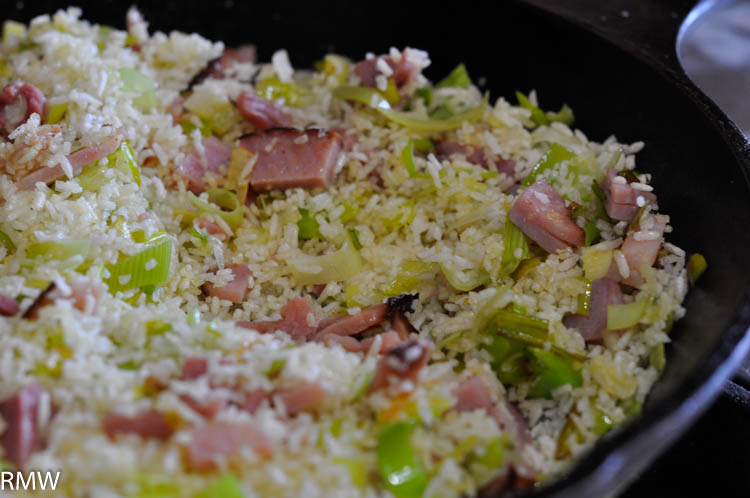 This fried rice is so fast and easy, it pretty much makes itself!  That leaves you time to kick off your shoes and pour a glass of wine.  Don't make the mistake of using the extra time to watch the evening news, it'll just depress you.  Watch Jeopardy instead!   Alex is a secret crush of mine.
If you have some day old or older rice in the fridge and a little ham, go buy a leek and have this for dinner.  I used to make it for my kiddos when they were little, but now I just make it for me.  And I eat the whole thing! Even if it takes a few days.   It's great with a fried egg on top for breakfast, by the way.
Print
Leek Fried Rice
1

large leek, chopped – white part only

2

cloves garlic, minced

2 cups

cold rice

2

t soy sauce

1

green onion, minced

1/2 cup

chopped ham

1/4 cup

frozen peas

1/3 cup

carrots, already steamed

3

t sesame oil
Instructions
Steam carrots until soft
Heat sesame oil in a large skillet or wok over medium heat
Add leek and onion and saute for a few minutes
Add ham and garlic, heat through
Add rice and cook, stirring continuously until rice is crispy in spots and heated through
Sprinkle with soy sauce and a little bit more of the sesame oil if desired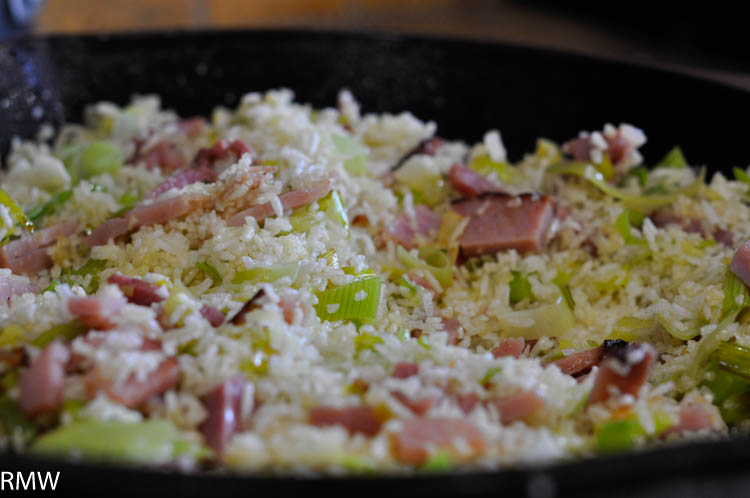 So very very good!