I've been making these ginger cookies for years now.  They are a family favorite and easy to whip up for movie night, or any other kind of night that feels like it needs cookies in it.  Or any other day for that matter.  Ok, pretty much anytime you want these cookies, you can have them in less than an hour and that's good and bad.  Good for your soul, bad perhaps, for your waistline because they are soooooo incredibly good that you can't stop eating them (well, maybe you could stop eating them, but I can't)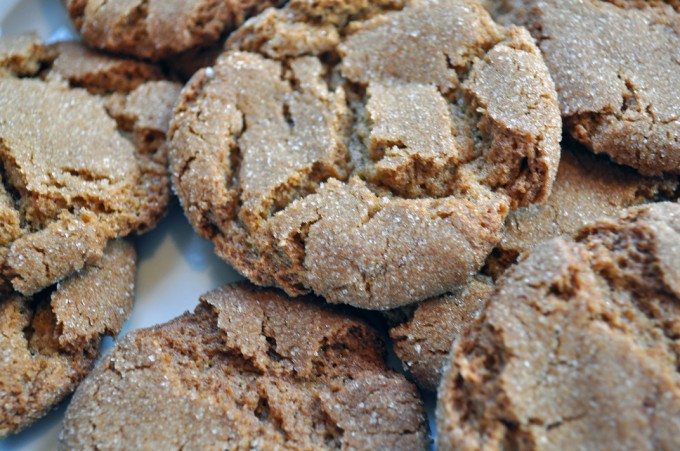 My All Time Favorite Ginger Cookies
Author:
Rocky Mountain Woman
Ingredients
¾ cup Crisco (don't use butter or margarine, Crisco is the way to go, trust me)
1 cup sugar
1 egg
¼ c molasses
2 cups flour
1 T ginger
2 t baking powder
1 t cinnamon
½ t salt
granulated sugar
Instructions
Beat Crisco, egg, sugar and molasses until creamy
Sift together flour, ginger, baking powder, salt and cinnamon in a separate bowl
Add flour mixture slowly to Crisco mixture, beating after each addition
Roll teaspoon size balls of the dough in sugar and bake on an ungreased cookie sheet at 350 degrees for 10 to 12 minutes
I like them a bit underdone so the centers are soft.
Seriously, cookie perfection!
Cookie Action Shot below for inspiration!